Duck Sauce
Roland® | #70344
Roland® Sweet & Sour Sauce from the far east has a tangy, sweet taste. This thick orange sauce is used widely in oriental cuisine and is an excellent barbecue sauce. Also known as "duck sauce".
You May Also Like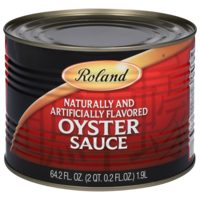 Oyster Flavored Sauce
#87060 | 64.2 FL. OZ.
Basil Pesto
#46902 | 3 OZ.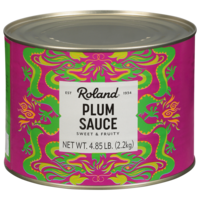 Plum Sauce
#87116 | 4.85 LB.
Spicy Bacon Flavored Ketchup
#75300 | 15 OZ.