Grained Dijon Mustard
Roland® | #70314
Grained Dijon Mustard, made from the seeds of mustard greens, has a more textured and slightly milder taste than typical Dijon mustards. It adds a pop of texture and peppery flavor to marinades, vinaigrettes and sandwiches.
You May Also Like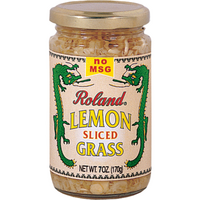 Sliced Lemongrass
#87470 | 7.05 OZ.
Korean BBQ Sauce - Original Gochujang
#87726 | 13.7 OZ.
Jalapeño Spread
#46766 | 12 OZ.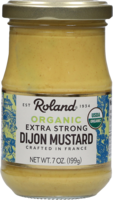 Organic Dijon Mustard
#76208 | 7 OZ.