Whole Grain Dijon Mustard with Wine
Roland® | #70314
Roland® Whole Grain Dijon Mustard with Wine is produced in France, where the official Dijon mustard recipe was crafted. Our Whole Grain Dijon Mustard is made using carefully selected brown mustard seeds that are combined with vinegar, water, salt, and crisp white wine, and then lightly ground creating a thick, coarser mustard. Milder than regular Dijon mustard, it has a mellow kick of heat and tang with a delicious crunchy bite. Mix it into dressings, marinades, glazes, and sauces for added texture or serve alongside German sausage for a traditional application.
You May Also Like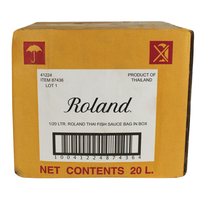 Thai Fish Sauce
#87436 | 5.2 GAL.
Dirty Martini Olive Juice
#71651 | 55 GAL.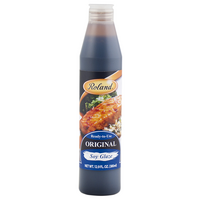 Original Soy Sauce Glaze
#87630 | 12.88 FL.OZ.
Basil Pesto
#46902 | 3 OZ.