Extra Strong Dijon Mustard
Roland® | #70310
Roland® Extra Strong Dijon Mustard is packed under French government supervision. It is produced from ground black mustard seeds which give it a deep, dark yellow color. The texture is smooth with no grittiness and the flavor is strong, without the high acidity of domestic "Dijons".
You May Also Like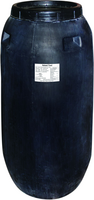 Grained Dijon Mustard
#70298 | 440.92 LB.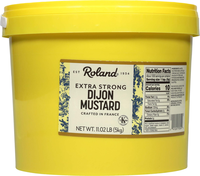 Extra Strong Dijon Mustard
#70304 | 11.02 LB.
Korma Curry Sauce
#85711 | 12.4 OZ.
Char Siu Barbecue Sauce
#87006 | 5 LB.