Dijon Mustard with Green Peppercorns
Roland® | #70294
Green Peppercorns are added to Roland® Dijon Mustard to create an exciting tangy flavor. This mustard is produced from ground black mustard seeds and contains green peppercorns for a distinct taste. The texture is smooth and the yellow color is speckled with green peppercorns.
You May Also Like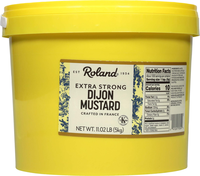 Extra Strong Dijon Mustard
#70304 | 11.02 LB.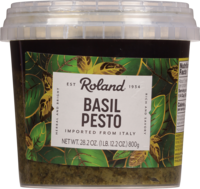 Basil Pesto
#46916 | 28.2 OZ.
Eggplant Caponata
#46586 | 10.5 OZ.
Green Chili Pepper Purée
#45702 | 15 OZ.