Harissa Tahini
Roland® | #70168
Tahini, a paste made from ground sesame seeds, has a creamy texture and nutty flavor. Roland® Harissa Tahini is made with harissa, a spicy, aromatic chili paste for a tasty kick of heat. We suggest replacing it for original tahini for hummus, dips and spreads with an unique twist.
You May Also Like
Harissa Tahini
#70168 | 12.3 OZ.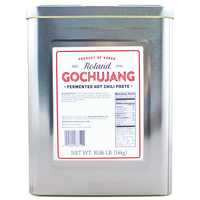 Gochujang
#87722 | 30.86 LB.
Green Chili Pepper Purée
#45702 | 15 OZ.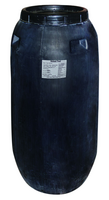 Extra Strong Dijon Mustard
#70300 | 440.92 LB.