Black Tahini
Roland® | #70166
For an impactful plating presentation, Roland® Black Tahini has a bold flavor and captivating dark color. Produced using time-honored methods and made using premium black sesame seeds, our Black Tahini can be used in place of classic tahini to create a richer, toastier, more savory taste and thicker texture. Try it in a variety of sweet, savory, traditional, modern, or vegan dishes for a deep nutty flavor and unique appearance.
You May Also Like
Green Jalapeño Pepper Purée
#45732 | 15 OZ.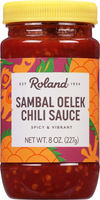 Sambal Oelek Chili Sauce
#87370 | 8 OZ.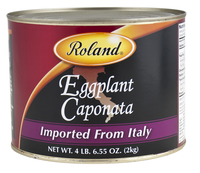 Eggplant Caponata
#46588 | 4.4 LB.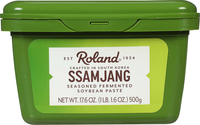 Ssamjang
#87750 | 17.6 OZ.