Black Tahini
Roland® | #70166
Roland® Black Tahini, a thick paste made from black sesame seeds, has a bold flavor and captivating dark color. It can be used as an alternative for classic tahini, for a richer and more savory depth of flavor. Try it as a flavorful base for hummus or incorporate into a shortbread cookie recipe for a delicious toasty flavor and unique appearance.
You May Also Like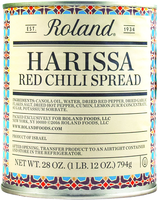 Harissa Red Chili Spread
#76112 | 28 OZ.
Duck Sauce
#70342 | 10 OZ.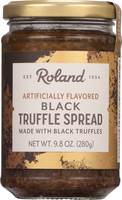 Black Truffle Spread
#46572 | 9.8 OZ.
Eggplant Caponata
#46586 | 10.5 OZ.