Black Tahini
Roland® | #70166
Roland® Black Tahini, a thick paste made from black sesame seeds, has a bold flavor and captivating dark color. It can be used as an alternative for classic tahini, for a richer and more savory depth of flavor. Try it as a flavorful base for hummus or incorporate into a shortbread cookie recipe for a delicious toasty flavor and unique appearance.
You May Also Like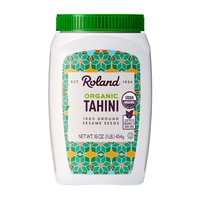 Organic Tahini
#70148 | 16 OZ.
Korean BBQ Sauce - Spicy Gochujang
#87730 | 13.7 OZ.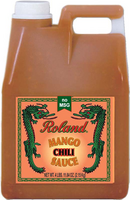 Mango Chili Sauce
#87308 | 66 FL.OZ.
Dirty Martini Olive Juice
#71651 | 55 GAL.