Fancy Whole Mandarin Orange Segments in Water
Roland® | #64014
Roland® Fancy Whole Mandarin Orange Segments in Water are tender and juicy fruit segments with a beautiful deep orange color. Sweet, citrusy and slightly tart, they are a refreshing addition to salads, desserts and various baked goods.
You May Also Like
Organic Coconut Milk
#86020 | 98 FL.OZ.
Maraschino Cherries with Stems
#60480 | 9.39 LB.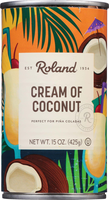 Cream of Coconut
#71240 | 15 OZ.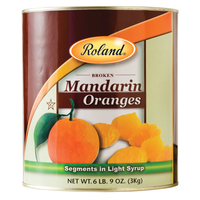 Broken Mandarin Orange Segments in Light Syrup
#64058 | 6.61 LB.