Golden Berries in Heavy Syrup
Roland® | #61700
Golden berries are a unique berry indigenous to the mountains of South America. They have a bright yellow color and sweet tart flavor. Roland® Golden Berries in Heavy Syrup can be served as part of a fruit salad or as a topping for oatmeal and yogurt.
You May Also Like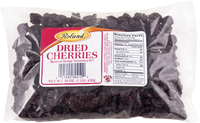 Dried Red Cherries
#60410 | 16 OZ.
Ginger in Syrup
#61114 | 40.2 OZ.
Kadota Figs in Light Syrup
#63476 | 6.83 LB.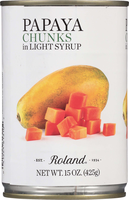 Papaya Chunks in Light Syrup
#61312 | 15 OZ.