Whole & Broken Amarena Cherries in Syrup
Roland® | #60420
Whole & Broken Amarena Cherries in Syrup are a sweet and slightly sour delicacy with a beautiful dark red color. Extremely versatile, they can be used in a wide array of desirable culinary dishes. Add them to cakes and ice cream or try them in cocktails for a hint of sweetness.
You May Also Like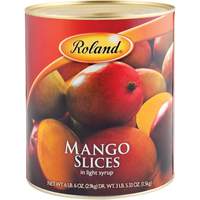 Mango Slices in Light Syrup
#61226 | 6.61 LB.
Organic Coconut Milk
#86018 | 13.5 FL.OZ.
Aseptic Coconut Milk - 17% Fat
#71264 | 5.28 GAL.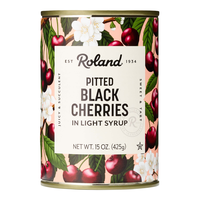 Pitted Black Cherries in Light Syrup
#60400 | 15 OZ.