Green Olive Paste
Roland® | #46980
Roland® Green Olive Paste, made from minced green Italian olives, has a light green color and an intense olive flavor and aroma. Ready to use, Roland® Green Olive Paste can be used as an ingredient in a classic French "tapenade" or simply spread on sandwiches and tartines.
You May Also Like
Italian-Style Muffuletta
#46760 | 12 OZ.
Fire-Roasted Red Pepper Strips
#45674 | 24 FL.OZ.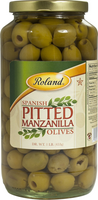 Spanish Pitted Manzanilla Olives - 340/360
#71866 | 32 FL.OZ.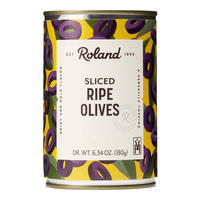 Sliced Ripe Olives
#71406 | 6.34 OZ. DW.