Ajvar - Red Pepper Spread
Roland® | #46746
Ajvar is a spicy spread from the Balkans. It is perfect served on top of crusty bread but is just as delightful on broiled fish and poultry. Try adding it to dips or spreading it in sandwiches and burgers. It also makes for a deliciously unconventional taco topping.
You May Also Like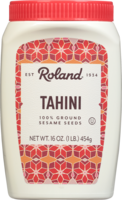 Tahini
#70150 | 16 OZ.

Anchovy Paste
#18310 | 2 OZ.
Coconut Water with Pulp
#86030 | 11.83 FL.OZ.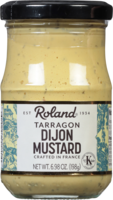 Dijon Mustard with Tarragon
#70292 | 6.98 OZ.