Cornichons
Roland® | #46720
Petite in size and packed with flavor, Roland® Extra Fine Cornichons French Style Gherkins are the perfect accompaniment to charcuterie boards, tapas spreads, and antipasti. Their crunchy texture and briny flavor complement tuna or salmon with dill and can also be served alongside pâté with extra strong Dijon mustard for a refined hors d'oeuvre. They also make a wonderful garnish for cocktails!
You May Also Like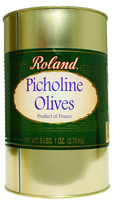 Whole French Picholine Olives
#71472 | 6.06 LB. DW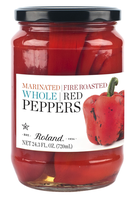 Marinated Fire-Roasted Red Peppers
#45660 | 24.3 FL. OZ.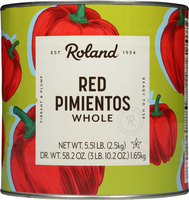 Red Pimientos
#45610 | 5.51 LB.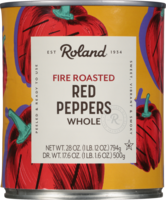 Fire-Roasted Red Peppers
#45650 | 28 OZ.