Roasted Chestnuts
Roland® | #46606
Roland® Roasted Chestnuts are a cultivated chestnut peeled and precooked. These chestnuts are sourced from France, the largest producer of processed chestnuts (marrons). The industry is located in South Central France.
You May Also Like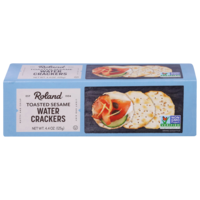 Toasted Sesame Water Cracker
#71016 | 4.4 OZ.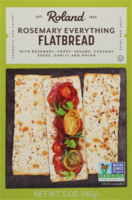 Rosemary Everything Flatbreads
#71152 | 5 OZ.
Quinoa with Caponata
#72672 | 7.4 OZ.

Country Style Crackers
#71004 | 4.4 OZ.