Roasted Chestnuts
Roland® | #46604
Roland® Roasted Chestnuts have a creamy texture and mild and slightly sweet flavor that pairs wonderfully with sweet and savory dishes alike. Peeled and pre-cooked, they are an easy and tasty addition to stuffing, sauces, and sweet baked goods.
You May Also Like

Classic Water Cracker
#71020 | 4.4 OZ.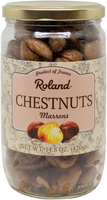 Roasted Chestnuts
#46606 | 14.8 OZ.
Quinoa with Mushroom Sauce
#72676 | 7.4 OZ.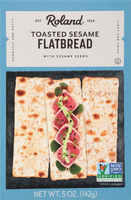 Toasted Sesame Flatbreads
#71150 | 5 OZ.