Premium Hearts of Palm
Roland® | #45834
Hearts of palm, the prized edible hearts of young palm trees, have a mild, delicate flavor and sleek layered texture similar to asparagus and artichokes. Roland® Premium Hearts of Palm have a thicker cut, perfect for dishes where hearts of palm will act as the base for hearty sauces and toppings. We recommend replacing this product for meat in your favorite recipes for a light yet satisfying plant protein option.
You May Also Like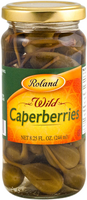 Wild Caperberries
#70090 | 8.25 FL.OZ.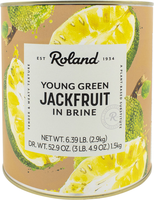 Young Green Jackfruit in Brine
#45023 | 6.39 LB.
White Asparagus Spears
#41210 | 15 OZ.
Medium Artichoke Hearts
#40540 | 5.51 LB.