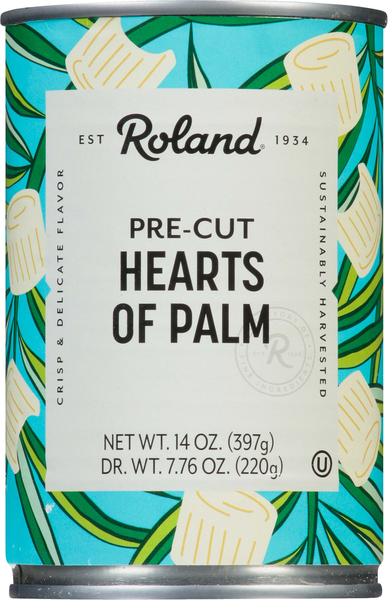 Pre-Cut Hearts of Palm
Roland® | #45824
The prized edible hearts of young palm trees. They have a silky texture and a delicate flavor resembling that of an artichoke. These slender, pale ivory stalks have been pre-cut for the convenience of the chef, when the whole stalk is not needed.
You May Also Like
Cultivated Hearts of Palm
#45838 | 28 OZ.
Sun-Dried Tomato Strips
#46896 | 40 OZ.
Wild Forest Mushrooms
#44732 | 6.52 OZ. DW
White Asparagus Spears
#41210 | 15 OZ.