Fire-Roasted Yellow Peppers
Roland® | #45648
Roland® Fire-Roasted Yellow Peppers are roasted, peeled and packed in water. This Italian-style pepper has a beautiful yellow color and excellent flavor. The yellow color is produced as the pepper ripens from green to red and is yellow for only a short time.
You May Also Like
Pitted Alfonso Olives - 120/140
#71724 | 4.4 LB. DW.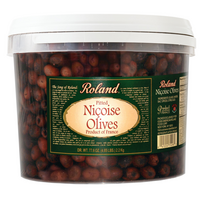 Pitted Nicoise Olives
#71496 | 4.85 LB. DW.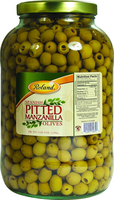 Spanish Pitted Manzanilla Olives - 340/360
#71870 | 6.27 LB.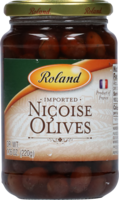 Whole Nicoise Olives
#71488 | 7.76 OZ. DW