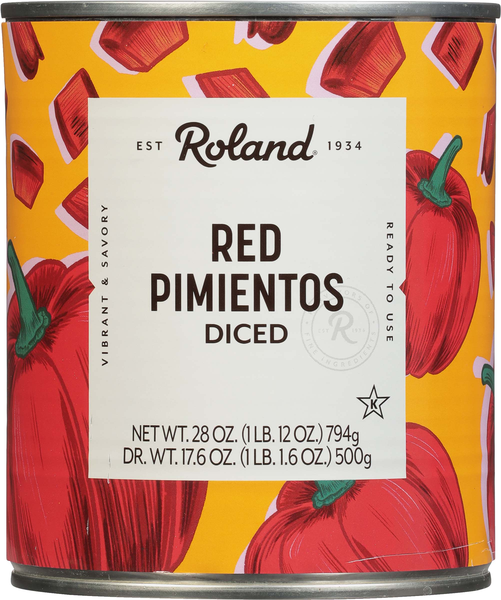 Diced Red Pimientos
Roland® | #45582
Pimientos are a species of large, heart-shaped red peppers. They have a mild flavor and juicy, thick flesh. Roland® Diced Pimientos Peppers are delightful in salads, sandwiches and dips.
You May Also Like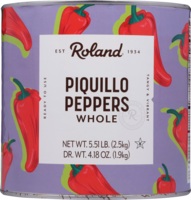 Piquillo Peppers
#45536 | 5.51 LB.
New Orleans Style Hot Muffuletta Salad
#46788 | 56 OZ.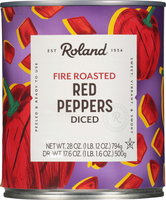 Diced Fire-Roasted Red Peppers
#45578 | 28 OZ.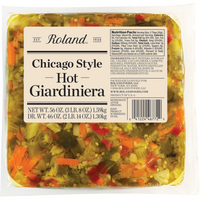 Chicago Style Hot Giardiniera
#46790 | 56 OZ.