Sliced Bamboo Shoots
Roland® | #42210
Roland® Sliced Bamboo Shoots are cut from the heart of the bamboo plant. They have an ivory to light yellow color and a mild flavor. They add a pleasant crunchy texture to stir-fries and soups.
You May Also Like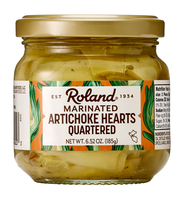 Marinated Quartered Artichoke Hearts
#40820 | 6.5 OZ.
Sliced Water Chestnuts
#42530 | 8 OZ.
Straw Mushroom Pieces and Stems
#44406 | 6.26 LB.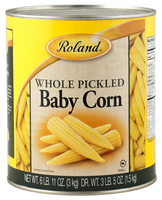 Pickled Baby Corn
#45164 | 90 FL. OZ.