White Asparagus
Roland® | #41120
Roland® White Asparagus Spears, fancy, are packed 8 to 14 spears in a clear glass jar. Roland® Asparagus has few strings and is firm to the bite and touch. Imported from the far east, the asparagus is pale ivory in color.
You May Also Like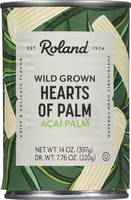 Premium Hearts of Palm
#45820 | 14 OZ.

Organic Nonpareille Capers
#70004 | 3.75 OZ.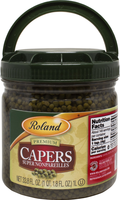 Super Nonpareille Capers
#70015 | 33.8 FL.OZ.
Sauteed Onions
#45472 | 6.61 LB.