White Asparagus
Roland® | #41120
Roland® White Asparagus Spears, fancy, are packed 8 to 14 spears in a clear glass jar. Roland® Asparagus has few strings and is firm to the bite and touch. Imported from the far east, the asparagus is pale ivory in color.
You May Also Like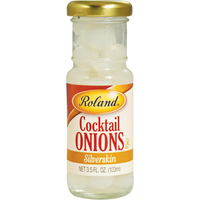 Cocktail Onions
#45436 | 3.5 FL.OZ.
Small Button Mushrooms
#44220 | 4 OZ. DW
Premium Dried Porcini Mushrooms
#44818 | 1 LB.
Button Mushrooms Pieces and Stems
#44020 | 4 OZ. DW