Marinated Artichoke Salad
Roland® | #40840
Roland® Marinated Artichoke Salad have a firm yet tender texture, and a delightfully aromatic flavor. Marinated with green olives and pimiento peppers in oil and spices, they are a delicious addition to antipasti plates and salads.
You May Also Like
Sun-Dried Tomato Strips with Herbs
#46894 | 40 OZ.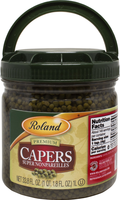 Super Nonpareille Capers
#70015 | 33.8 FL.OZ.
Green Asparagus
#41214 | 14.1 OZ.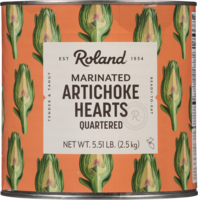 Marinated Quartered Artichoke Hearts
#40870 | 5.51 LB.