Marinated Quartered Artichoke Hearts
Roland® | #40832
Roland® Marinated Quartered Artichoke Hearts have a firm yet tender texture, and a delightfully aromatic flavor. Marinated with oil and spices, they are a delicious addition to antipasti plates and salads.
You May Also Like
Medium Artichoke Hearts
#40540 | 5.51 LB.
Bamboo Shoots Strips
#42220 | 6.43 LB.

Capote Capers
#70032 | 16 FL. OZ.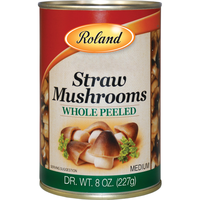 Peeled Straw Mushrooms
#84506 | 15 OZ.