Grilled and Marinated Halved Artichoke Hearts
Roland® | #40828
Roland® Grilled and Marinated Halved Artichoke Hearts have a firm yet tender texture, and a delightfully aromatic flavor. Marinated with oil and spices, they are a delicious addition to antipasti plates and salads.
You May Also Like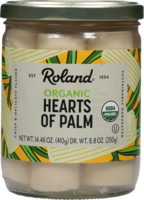 Organic Hearts of Palm
#45814 | 14.46 OZ.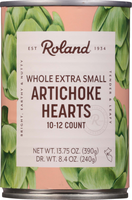 Extra Small Artichoke Hearts
#40272 | 13.75 OZ.
Extra Fine Green Peas
#46392 | 5.51 LB.
Capote Capers
#70028 | 3 FL. OZ.