Jumbo Artichoke Hearts
Roland® | #40242
Artichokes, the immature flower buds of a plant in the sunflower family, have a delicious mild and nutty flavor. Roland® Jumbo Artichoke Hearts have a firm yet tender texture. Try them in dips and blended in hummus, or chopped and tossed with hot or cold pasta.
You May Also Like
Sun-Ripened Dried Tomatoes in Olive Oil
#46826 | 4.12 LB.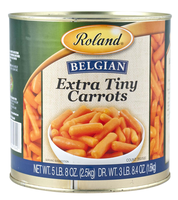 Extra Tiny Carrots
#43240 | 5.51 LB.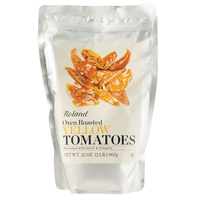 Oven-Roasted Yellow Tomatoes
#45928 | 32 OZ.
Small Button Mushrooms
#44220 | 4 OZ. DW