Green Olives Stuffed with Mizithra and Feta Cheese
Roland® | #31220
Tender olives are marinated with garlic and Mediterranean herbs after being filled with Mizithra cheese, a soft cheese popular in Greece and Crete. Try them as a snack on their own, or as part of an antipasti plate.
You May Also Like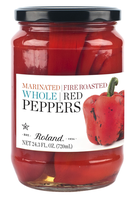 Marinated Fire-Roasted Red Peppers
#45660 | 24.3 FL. OZ.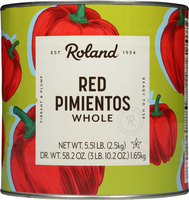 Red Pimientos
#45610 | 5.51 LB.
Jalapeño Pepper - Nacho Sliced
#45798 | 6.39 LB.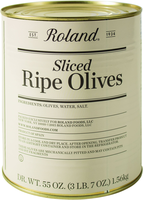 Sliced Ripe Olives
#71435 | 55 OZ. DW.