Very Large Snails
Roland® | #26062
Snails, called escargots in French, have a tender texture and mild flavor. Serve them in a warm pool of snail butter, made with butter, garlic, shallots and herbs.
You May Also Like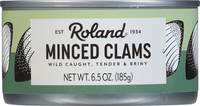 Minced Clams in Clam Juice
#21250 | 6.5 OZ.
Sardines in Soybean Oil
#12510 | 4.4 OZ.
Marinated Mussels
#24350 | 7.05 OZ.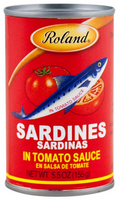 Sardines in Tomato Sauce
#16010 | 5.46 OZ.