Smoked Mussels
Roland® | #24002
Roland® Smoked Mussels are firm and meaty with a subtle smoky flavor. Try them on their own as an appetizer, tossed into seafood salads or in seafood pasta.
You May Also Like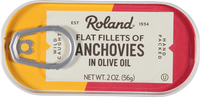 Flat Fillets of Anchovies in Olive Oil
#18222 | 2 OZ.
Sardines with Chili Pepper
#13116 | 4.4 OZ.
Smoked Anchovies in Sunflower Oil
#18240 | 1.7 OZ.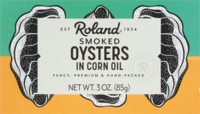 Premium Smoked Oysters
#24504 | 3 OZ.