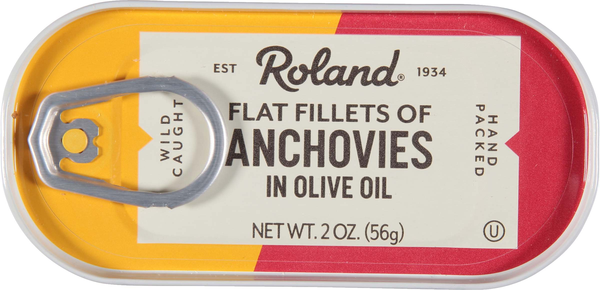 Flat Fillets of Anchovies in Olive Oil
Roland® | #18220
Anchovies, a cold-water fish species, have a distinct salty, savory flavor and a firm and meaty texture. Although widely known for their role in a creamy Caesar salad dressing, anchovies have limitless uses. Roland® Flat Fillets of Anchovies in Olive Oil infuse sauces, stews and vinaigrettes with a savory punch of umami.
You May Also Like
Rolled Anchovies with Capers in Olive Oil
#18224 | 2 OZ.
Sardines in Tomato Sauce
#16020 | 7.58 OZ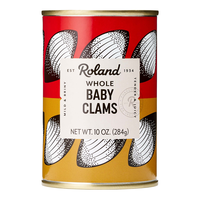 Boiled Baby Clams
#21204 | 10 OZ.
Flat Anchovy Fillets in Sunflower Oil
#18141 | 14 OZ.