Silverskin Anchovies in Olive Oil with Garlic & Parsley
Roland® | #18215
Roland® Silverskin Anchovies in Olive Oil are wild caught, sustainably sourced and carefully hand-packed in a savory blend of olive oil with salt, garlic, and parsley to preserve the fish's natural umami-packed taste. Anchovies are a chef's secret ingredient and have limitless possibilities in a wide variety of culinary applications. Enhance sauces, dressings, and marinades with a savory depth of flavor by adding anchovies, or top pizza, flatbread, or add an open can to a tapas board for a visually striking tapas spread!
You May Also Like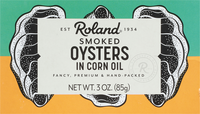 Premium Smoked Oysters
#24520 | 3 OZ.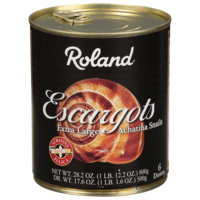 Escargots - Extra Large Achatina Snails
#26218 | 28.2 OZ.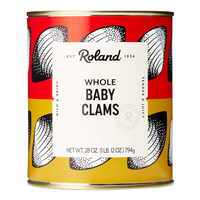 Boiled Baby Clams
#21260 | 28 OZ.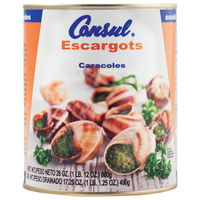 Escargots - Snails
#26273 | 28.2 OZ.