Our History
Roland Through the Years
1940–1950s
As World War II raged on, Bruno focused his efforts on the domestic market, but as soon as it came to a close, resumed his import business. He hired Roland Foods' first employees, including George Winkel and Kurt Lang, who became a critical part of expanding the company's reach. Together, they focused on importing hard-to-find European and Asian products.
Bruno registers American Roland Food Corporation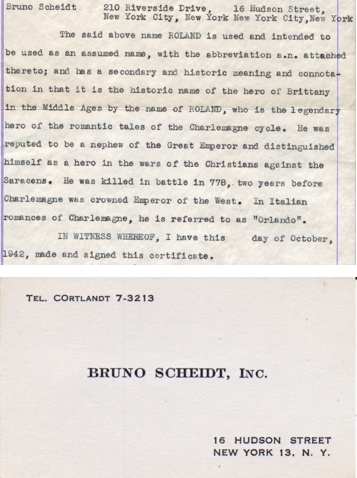 Bruno and Suzanne set up their first office in America in the modern-day Tribeca neighborhood in Manhattan. They pushed together two wooden desks in their tiny space. Suzanne served as bookkeeper while Bruno focused on sales and business development.