December 2022
Edition
A Message from Our CEO
To our customers,
With year-end upon us, we at Roland Foods hope you are enjoying the holiday season. In looking back on 2022, we acknowledge that the year had its set of challenges, but opportunities as well. We thank you again for being a continued partner and trusting Roland Foods with your business.
We want to take this opportunity to reflect on the past year and provide you with some key highlights as we look forward to 2023:
1. Renewed focus on innovation – In 2022, we put a revitalized focus on innovation, understanding our customers' need for unique and high-quality products in compelling formats. We launched several innovation projects in 2022 and are currently building a robust roadmap for innovation in 2023 and beyond.
2. Navigation through supply chain uncertainty – There were many uncertainties in the food industry in 2022, from crop shortages to logistics delays. The entire supply chain was impacted by many factors, including residual impacts of the pandemic, climate unpredictability, and war. Despite several challenges, Roland Foods' dedicated teams worked hard on your behalf in response to this ever-changing landscape. Because of this, we were able to secure inventory and keep product moving throughout the year. Our service level will continue to be an area of intense focus as we enter 2023. We understand how important product availability is to your business.
To stay abreast of the most up-to-date and in-depth details regarding supply chain, freight, and crop updates, please read our Market Updates provided below. And as always, thank you for your continued business and we look forward to a successful 2023 ahead. Have a wonderful holiday season.
Sincerely,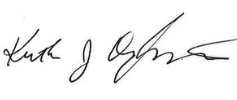 Keith Dougherty
CEO of Roland Foods
Industry Updates