August 2022
Edition
A Message from Our CEO
I'd first like to thank all our customers for their continued support during these challenging times. We strive every day to continue to improve, regardless of the market conditions we all face together.
As you know, the global supply chain crisis has persisted throughout 2022 and is likely to continue through early 2023. Entering the back half of 2022, Roland Foods continues to work diligently to ensure product availability and fulfillment of customer orders.
Currently, there is an uptick in U.S. port congestion, especially in the five major U.S. ports[1]. Oil prices have increased 50% since the beginning of 2022[2], though in recent weeks we've seen some relief relative to the peak observed in early March. The national truck driver shortage continues, but extreme strain has decreased over the last four months[3]. All of these circumstances directly impact Roland Foods' day-to-day operations as well as long-term planning.
In response to these challenges, we want to highlight some strategic changes made by Roland Foods to maintain our service levels and provide continuous value to you:
1. Port Traffic Reconciliation – We have secured additional trucking partners in anticipation of heightened traffic and congestion at major ports during Q4.
2. Increased Truck Driver Bandwidth – We have increased our driver headcount by 25% to ensure we have appropriate capacity.
3. Alternative Product Sourcing – Given crop shortages in certain countries of origin, our supply chain team is actively sourcing from other countries to ensure uninterrupted supply of the highest quality products.
To stay abreast of the most up-to-date and in-depth details regarding supply chain, freight, and crop updates please read our Industry Updates highlight below. And as always, thank you for your continued business and for keeping Roland Foods as your trusted partner.
Sincerely,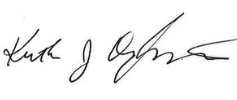 Keith Dougherty
CEO of Roland Foods
Industry Updates