May 14, 2021 | Ingredients 101
---
Za'atar (zah-tahr)
---
Za'atar is a dynamic Eastern Mediterranean finishing spice blend with an earthy, citrusy, and nutty flavor. Though its recipe may vary by region, the main components include hyssop, sumac, and sesame seeds.
Fun Fact: Za'atar refers both to the spice mixture and to the wild oregano (also called hyssop) from which the mix derives.
Ingredients: Herbs (Hyssop, Oregano, Thyme), Sesame Seeds, Salt, Soybean Oil, Sumac, Citric acid.
Usage Suggestions
Traditional: serve over labne (yogurt) or hummus
Rub for roasted chicken or vegetables
Roll into log of goat cheese and pair with pita chips or crackers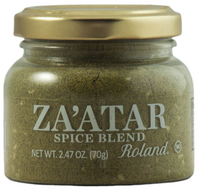 Za'atar Spice Blend
#75066 | 2.46 OZ.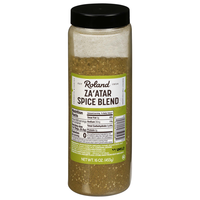 Za'atar Spice Blend
#75056 | 16 OZ.