January 03, 2022 | Ingredients 101
---
What is Jackfruit? Jackfruit Ingredient 101
---
Jackfruit is a unique tropical fruit from Southeast Asia that is used to replace meat in dishes like pulled pork and crab cakes. In this Jackfruit 101, we discuss what jackfruit is, share the back story of the fruit, and provide ways to use the ingredient in your cooking.
What is Jackfruit?
Jackfruit is a tropical fruit grown in Southeast Asia that is harvested before it can ripen so that it maintains a firm texture and neutral taste. The fruit has been used for centuries but has recently caught a lot of culinary attention and has been utilized in numerous recipes including sandwiches, curries, stews, and tacos.

How Does Jackfruit Taste?
Because jackfruit is harvested before it is ripened, it is not sweet like many other fruits. Instead, jackfruit possesses a neutral flavor and meaty texture, allowing it to take on the flavor of the dish it is served in. Because of this, jackfruit is a great plant-based alternative for many different types of meals.
Where Does Jackfruit Come From?
The Science
Jackfruit is native to the tropics of Asia and is grown on jackfruit trees in wetland areas in places like Thailand, Bangladesh, Malaysia, and India.
When unripe, the outer shell of the jackfruit has a bright green hue and a bumpy texture; the inside reveals seeds and the fleshy bulbs utilized in cooking. The jackfruit is the largest tree-borne fruit and typically weighs between 15-20 pounds, but can reach over 100 pounds!
The jackfruit is part of the Moracaea family and is related to the breadfruit and the fig.
The History
Although jackfruit has recently risen in popularity in Western cooking, it has been utilized for centuries, traditionally in curries and stir-fries. It is believed to have been discovered in India between 3,000 and 6,000 years ago. As mentioned, it is indigenous to rainforests in Southeast Asia and grows in those wetland environment.
It is said the name jackfruit comes from the Portugese word "Jaca," derived from the Malayam word "Chakka."
How To Use Jackfruit
How to Cook Jackfruit
Jackfruit in brine, which has been canned for cooking purposes, is ready to use out of the can. You simply drain the fruit from the liquid and add it to your recipe. You can also pat it dry if you wish, or shred it if you're looking for a thinner texture. Given that this product is super versatile, you can use it in a number of ways.
How to Incorporate the Ingredient into a Recipe
So you've drained your jackfruit from the can, now what? There are plenty of option for using jackfruit in your savory dishes. Meatless "pulled pork" sandwiches are a great go-to option. Top the sandwiches with some bright slaw for a tasty dinner.
Taco Tuesday? Yes please. Dress the jackfruit up with spicy seasonings and stuff it inside hard or soft tortilla shells. It would also be great on top of nachos with cheese, beans, and guacamole! Get our Barbecue Jackfruit Tacos Recipe here.
Sub jackfruit in for crab and make "crab cakes" that you can throw on top of a bed of lettuce or on a bun.
There are plenty of ways to use jackfruit in your next meal - give it a go.
Interested in Exploring Jackfruit?
Jackfruit is a unique ingredient that is a versatile addition to savory recipes and a great plant-based substitute to traditional meat-based meals. Explore our canned jackfruit options below and get cooking!
Roland® Jackfruit Products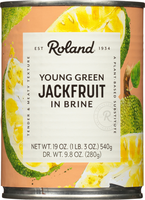 Young Green Jackfruit in Brine
#45021 | 19 OZ.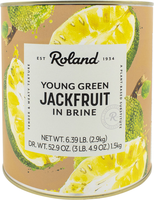 Young Green Jackfruit in Brine
#45023 | 6.39 LB.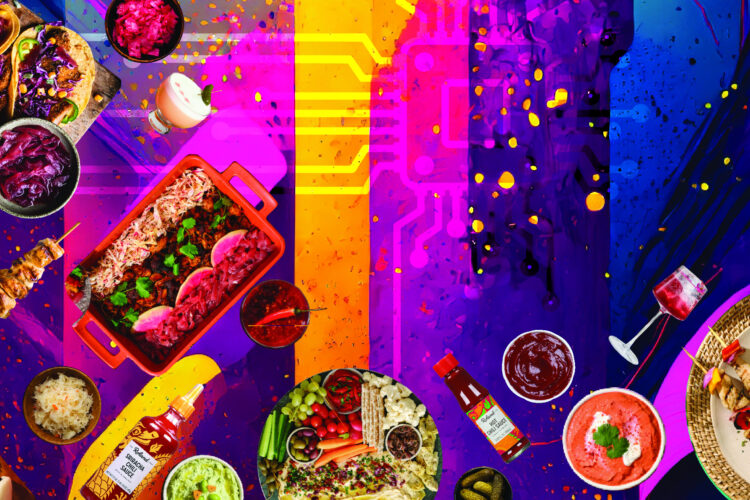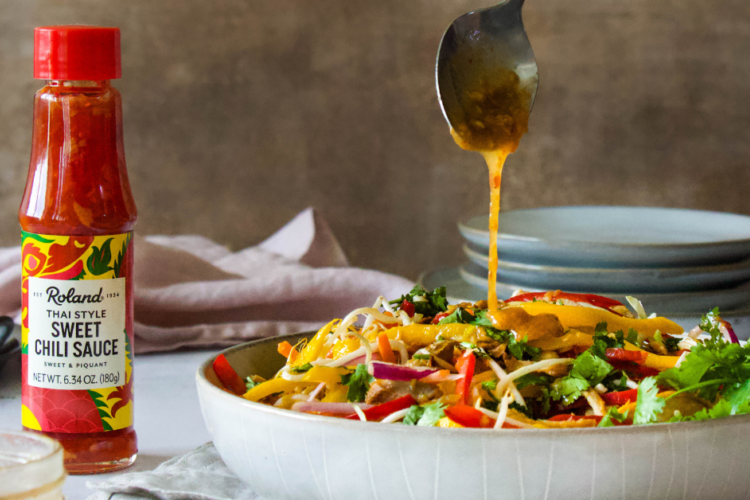 September 11, 2023 | Ingredients 101
---
What is Thai Sweet Chili Sauce?
What is Thai Sweet Chili Sauce? This in-depth guide explores the sauce's origins, suggested applications, and culinary inspiration.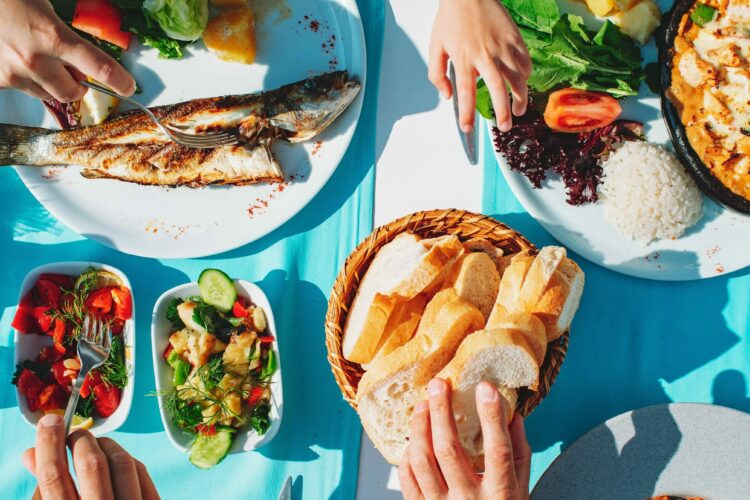 August 03, 2023 | Food Trends
---
The Mediterranean Kitchen | A Guide to Mediterranean Cuisine
Looking to create your own Mediterranean kitchen? In this comprehensive guide on the Mediterranean diet, we explain the method behind the Mediterranean lifestyle, how to follow the cuisine, its proven health benefits, and how it's popping up on restaurant menus across the United States.