June 24, 2022 | Seasonal Guides
---
Spicy Food and Delicious Drinks | The Guide to Igniting Summer
---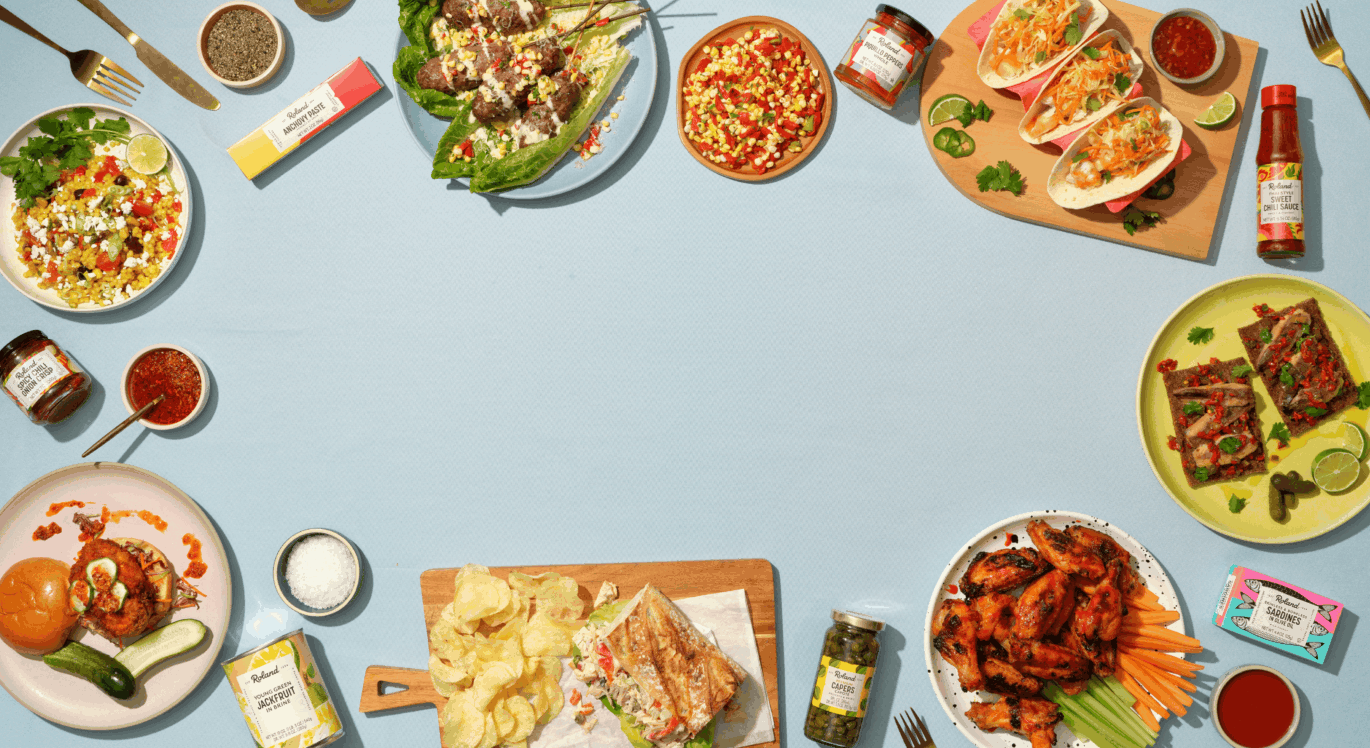 Spicy food is becoming increasingly popular year after year, and right now consumer interest is at an all-time high. With more people, especially younger generations, open to trying global cuisine, it's no surprise that spicy food is being sought after by the masses. Spicy food is not only a current food trend; we expect its popularity to withstand the test of time (and even grow!) At Roland Foods, we've been uncovering interesting spicy food insights (we'll get to those below) while developing new and exciting spicy summer dishes we're eager to share with you here.
But we don't stop at fiery food; we're eager to also feature a series of fresh mocktail recipes perfect for a balmy brunch, rooftop chilling, or anything in between. These drinks are both refreshing and balancing, taming the heat while providing complimentary flavors to your spicy dishes. With bold drink flavors trending this year, they are sure to be a hit on restaurant menus and at-home summer soirees.
Keep reading for the latest spicy food trends, unique recipes, and tips for cooking and serving up hot and spicy dishes and flavorful drinks.
Spicy Food Trends | Hot is Hot

Why is spicy food all the rage? An increased interest in global flavors has inspired people to expand their palates – with spicy foods being just one area of culinary exploration. According to data from the National Association of Convenience Retailers, "two-thirds of consumers surveyed in 2021 said they prefer spicy and bold flavors, compared to 25% in 2020. Millennials and Gen Z show the strongest preference for new tastes, with 45% saying they prefer snacks with spicy flavors." We even named spicy food one of our top trend predictions of 2022 (check out the full blog here).
Roland Foods' Spicy Portfolio is Heating Up
At Roland Foods, we've seen a strong adoption of spicy products and global ingredients across our portfolio. Our customer interest in Roland® Gochujang, for example, increased by 84% from 2020 to 2021, and is projected to increase another 13% this year. This trend directly correlates with increased Google searches for the product over time. Roland® Harissa Red Chili Spread, a spicy North African condiment, volume increase 184% from 2020 to 2021. Again, online searches for this spicy ingredient continue to climb. The same trend of increased search for spicy ingredients and foods extends quite broadly; check out how consumer interest in jalapenos, chili oil, and hot sauce have risen over the years. As popularity of spicy foods increase, spicy global ingredients and snacks with fiery flavors have become more accessible than ever.
At Roland Foods, we continue to explore new and exciting spicy ingredients to add to our portfolio, including our most recent launch of our Roland® Spicy Chili Onion Crisp.
Chef's Tip: Our Roland® Spicy Chili Onion Crisp is perfect for both hot and cold applications. Toss cooked noodles in the crisp until coated for a spicy kick. Grilling this summer? Forget the ketchup and mustard on your next hot dog. Spicy Chili Onion Crisp is the perfect summertime condiment.
We're always busy developing new recipes. Check out some of our most recent spicy dishes below.
Roland Foods Spicy Recipes
We predict that spicy foods will only become more popular as people continue to expand their palates and test culinary boundaries. Are you a spicy food lover?
Pick a Pepper | A Bit About Roland Foods' Portfolio of Peppers

While not all peppers are spicy, many provide a kick of heat to dishes.
Roland Foods has an expansive line of peppers across all flavor profiles – from bright piquillos to spicy jalapeños. As a global importer, we source our ingredients from suppliers around the world, and our peppers are grown in several different areas. Most of our peppers hail from Peru, while others are imported from Turkey and Italy.
You can find our full suite of peppers here.
Chef's Tip: Spicy peppers transform more than just meals. Add jalapenos or chilis to cocktails for a surprising fiery note.
Not looking for heat? We still have a pepper for that. Save time and energy by picking up our pre-sliced peppers, like the Roland® Fire-Roasted Red Pepper Strips. These are perfect for throwing on sandwiches and adding to charcuterie boards.
Interested in using our peppers? Check out some recipes that incorporate them.
Roland Foods Pepper Recipes
And while you're at it, check out our Product Spotlight that highlights our peppers and spicy condiments.
Delicious Drinks for Summer Refreshment
Enough about all that heat! Flavorful and refreshing drinks provide the perfect contrast to hot and spicy meals. Whether you'd prefer to enjoy a zero-proof beverage or a spirit-forward cocktail, many Roland Foods ingredients can be used for drinks too! Check out our Curated Product Collection for Cocktails and Mocktails.
Bright, tart, and sweet flavors – like melon, lime, pineapple, and lychee – help to create lovely libations to beat the heat. And flavorful, inventive sips have been all the rage, especially this year. Better-for-you options (like immunity-boosting ingredients and vitamin-packed twists on traditional soda) have been popping up everywhere. And when it comes to flavor, there are many options to explore. Citrus is having a moment, as well as other fruity flavors and even herbal and floral notes are gaining prominence on drink menus.
Another trend? Mocktails. Zero-proof drinks are allowing people to sip and socialize without the hangover. Mocktails are even getting dedicated sections on some bar and restaurant menus. We're revealing new mocktail recipes throughout the summer, and you can find our blog that takes a deep dive into mocktails here. Looking for a booze infusion? You might like our recipe for a Classic Piña Colada.
Chef's Tip: A delicious drink can be created with pantry staples. Try adding a dollop of our Roland® Fig Jam to the bottom of a glass of bubbly for a simple, yet surprising cocktail.
Keeping Summer Spicy and Cool
Summer is in full swing and is the perfect season for grilling, hosting, and keeping cool on long sizzling days. We think it's the best time to balance spice and refreshment, and there are plenty of ways to do just that. With global spicy flavors piquing consumer interest, chefs and home cooks alike are more readily incorporating elements of spice into dishes. Roland Foods offers an array of zesty ingredients to help you turn up the heat – from globally sourced peppers to condiments with a kick.
And when the spice hits all-time highs, we suggest counteracting with a refreshing and cool drink. With just a few ingredients and simple techniques, you can whip up flavorful beverages that look just as great as they taste.
Planning to expand your culinary experimentation this summer? We have all the recipes you need to get started. Follow along with us on Instagram all summer for additional content and inspiration. Happy Summer & happy cooking!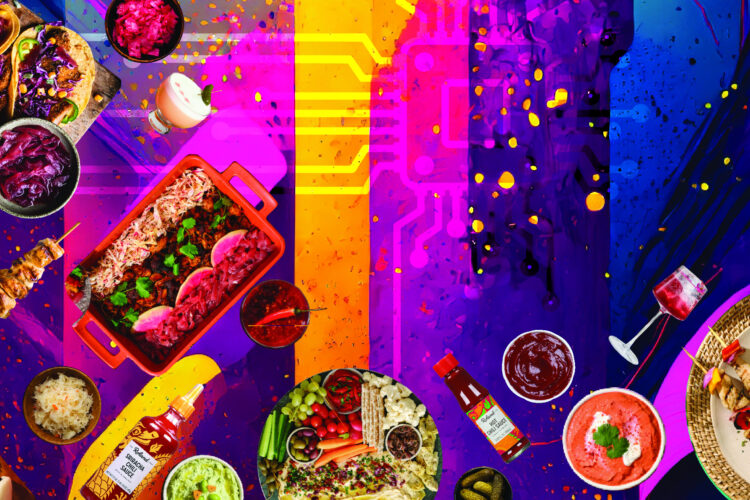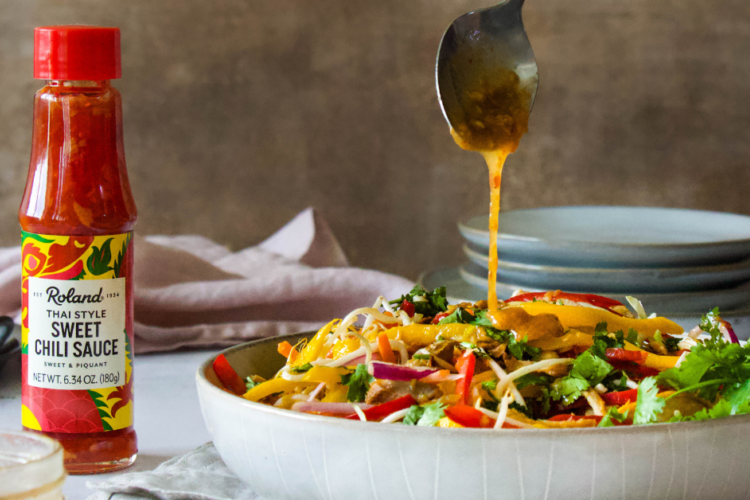 September 11, 2023 | Ingredients 101
---
What is Thai Sweet Chili Sauce?
What is Thai Sweet Chili Sauce? This in-depth guide explores the sauce's origins, suggested applications, and culinary inspiration.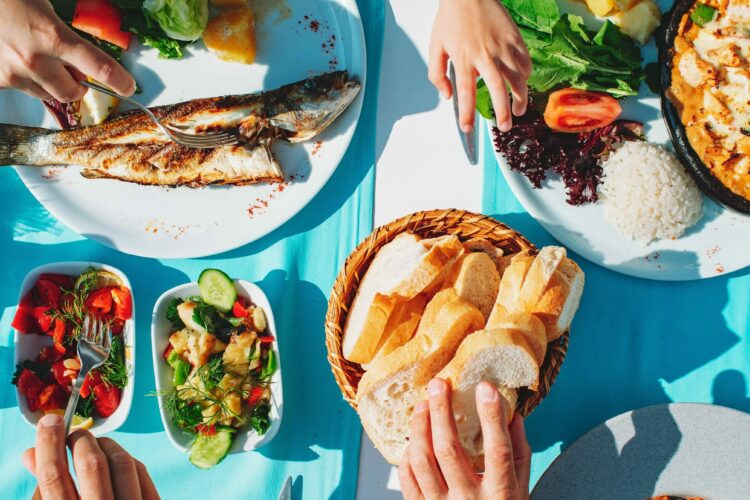 August 03, 2023 | Food Trends
---
The Mediterranean Kitchen | A Guide to Mediterranean Cuisine
Looking to create your own Mediterranean kitchen? In this comprehensive guide on the Mediterranean diet, we explain the method behind the Mediterranean lifestyle, how to follow the cuisine, its proven health benefits, and how it's popping up on restaurant menus across the United States.