August 15, 2022 | Seasonal Guides
---
Seasonal Menu Tips | The Guide to Leveraging Seasonality in Your Restaurant
---
Seasonal menus give restaurants the opportunity to attract new customers while saving money, giving restaurateurs a leg up against competition. Rethinking your menu on a seasonal basis enables you to test out new ingredients and explore new preparation techniques while bringing in more profits for your business.
A seasonal menu also presents opportunity to feature ingredients from local farms and suppliers. The "farm-to-table" concept is attractive to many consumers, as it evokes a sense of freshness and quality. And the proof is in the online search volume; check out how the topic of "local produce" has increased over the past decade. Upserve mentions that using local resources not only highlights freshness but also establishes your restaurant as a contributor to the community. Win-win!
The upcoming holiday season is an ideal time of year for restaurants to highlight in-season ingredients and craft thoughtful menus. Incorporating seasonal ingredients allows you to get creative with recipe ideation while keeping the best of the season at the forefront.
Read on for seasonal menu trends, chef tips, ingredient suggestions, and more! Here's what to expect for the upcoming holiday season and how to elevate your foodservice experience.
Evoke Emotion While Increasing Profit
Seasonal ingredients are secret weapons for restaurants for multiple reasons. According to Restaurant Property, seasonal is becoming the norm as executive chefs tailor their menus around nature's offerings. Seasonal ingredients not only add complexity to dishes but can also help cut restaurant costs. According to Bluecart, restaurants that incorporate a seasonal menu may see a decrease in their cost of goods sold (COGS) and an increase in their profit by focusing on bountiful ingredients. Additionally, utilizing in-season ingredients can help avoid food waste since you're ideating seasonal menu items based on these ingredients.
Cost isn't the only benefit of seasonality. Incorporating season-specific ingredients is sure to elicit emotional response in consumers. Food is an integral piece of everyone's life and translating seasonal cues into your dishes will entice diners.
Fall and winter are focused on comforting, heartier ingredients such as butternut squash, sweet potatoes, and brussels sprouts. For these months, your seasonal menu may include our Roland® Organic White Truffle Oil or Roland® Roasted Chestnuts, which will add subtle rich flavor to a plethora of recipes. Or add a spicy twist to these autumnal ingredients by pairing them with our Roland® Spicy Chili Onion Crisp.
Lean into the upcoming holiday season, too. Creating a seasonal menu for the holidays will create a warm, festive atmosphere. Setting the tone in your restaurant will gather more people and get them excited for the holiday season. With the weather getting colder, people want to get cozied up with an experience that they have missed for several months.
Increase Ticket Price with Thoughtful Add-Ons
According to Techonomic, 59% of consumers say they're more likely to purchase an item on a restaurant menu if it's described as "seasonal." Creating a limited-time holiday menu will bring in more curious patrons, especially if your menu is easily searchable online (a 2018 OpenTable survey found that 93% of people look at restaurant menus online before dining out!).
Want to up the ante? Pairing seasonal dishes with complimentary beverages is an opportunity to upsell. Think about to add a holiday spin to your bar program by introducing a limited-time beverage menu. Because who wouldn't want to pair their braised short rib with a cranberry cocktail in the winter? And your drinks don't all need to include booze; check out our mocktail blog that explores the trendy appeal of zero-proof beverages. Have fun with seasonal flavors like peppermint, chai, ginger, and pumpkin.
Another way to bring in more bacon? Create a stellar seasonal dessert offering. There is no better way to finish off a meal than with a sweet ending. Menu engineering – a concept created by Gregg Rapp - research suggests that a separate dessert menu, presented toward the end of the meal, will increase the likelihood of purchase. There's always room for dessert!
Today, people are looking for unique experiences and interesting flavors when they dine out, so don't be afraid of pushing the boundaries. When dreaming up your dessert menu, test out sweet juxtaposed with savory (or even spicy!) or take cues from different global cuisines to create new concepts.
Successful Brick and Mortars Are Already Leveraging Seasonality
Restaurants across the country take advantage of seasonal menus to create a special experience for their customers, especially those in large metropolitan areas. Take New York City for example; Gramercy Tavern offers a seasonal tasting menu, curated with the best ingredients that are currently in season. ABC Kitchen also rotates their menu based on local and seasonal produce and locally sourced meats, fish, and dairy. Both acclaimed restaurants use a seasonal menu to increase business and stay on-trend.
Seasonal Menus | It's All in the Description
To create a memorable seasonal menu, describe your dishes in-depth. Menu engineering experts suggest using specific and descriptive language to create an allure. Leveraging this romance copy draws customers in, encourages them to use their imagination, and can evoke emotions from happiness to nostalgia.
Example: Describing a salad as a "fresh leafy green salad with juicy seasonal peaches and tart vinaigrette" makes it sound more mouthwatering than a listing that just reads "peach and arugula salad."
Being strategic with your menu descriptions not only sounds enticing but is also a method that impacts your bottom line. According to research performed by Cornell University, using descriptive words on your menu can boost sales by 27%. It's worth spending time to craft the language on your menu!
When it comes to a holiday-specific menu, we suggest leaning on nostalgia. Descriptions like "Grandma's Pot Pie" or "Classic Holiday Eggnog" will fill customers brains with comforting memories even before their stomachs are filled.
Seasonal Ingredients to Stock Up On This Holiday
Making sure your back of house is stocked with fresh seasonal ingredients is a must, but seasonal pantry staples will also come in handy as you build out your menu. Here are some seasonal Roland® products to add the final touch to your dishes.
Fig Jam
We utilize our Roland® Fig Jam to add some sweetness with a little crunch from the seed of the figs. It's a lovely addition to a shareable charcuterie spread and can even be used as a sweet glaze for pork chops or a rack of lamb.
Cookie Butter
Cookie butter is a sweet, creamy spread perfect for the holiday season with the cinnamon kick it gives from the Belgium cookies. We use Roland® Speculoos Cookie Butter for a holiday twist on tiramisu; the ingredient is also perfect for a decadent milkshake pairing or as a spread in a holiday-inspired play on "PB&J."
Lingonberries
Roland® Lingonberries meld sweet with tart. Pair it with turkey breast as an alternative to cranberry sauce, or stir into a pudding for a zing.
Pesto
Pesto is a classic pasta pairing, adding intense basil flavor and brightness. But don't limit this versatile sauce to noodles—use our Roland® Basil Pesto as a sauce over your favorite meat or roasted vegetables for an herbaceous counterpoint.
Truffle Oils
Roland® Organic Black and White Truffle Oils offer two unique truffle flavor profiles and can be used to finish pastas, French fries, soups, and more.
Seasonality at its Finest
Seasonal menus offer several benefits for your business – from the ability to explore your culinary creativity to directly impacting foot traffic and profits. The more creative you can get the better – in all stages of menu conception! Start by thinking about how you can use seasonal ingredients in an out-of-the-box way. After your offering is fleshed out, decide how you'll describe the different attributes of your dishes. The tastier it sounds, the more enticing it'll be for your guests! Pairings and separate dessert menus will help increase the ticket while offering your patrons a one-of-a-kind, curated experience.
At Roland Foods, we are excited to help chefs explore new recipes with fresh and in-season ingredients. Our Roland® products – from sauces to fruits to spices – will come in handy when experimenting with these seasonal dishes. We can't wait to see what you create!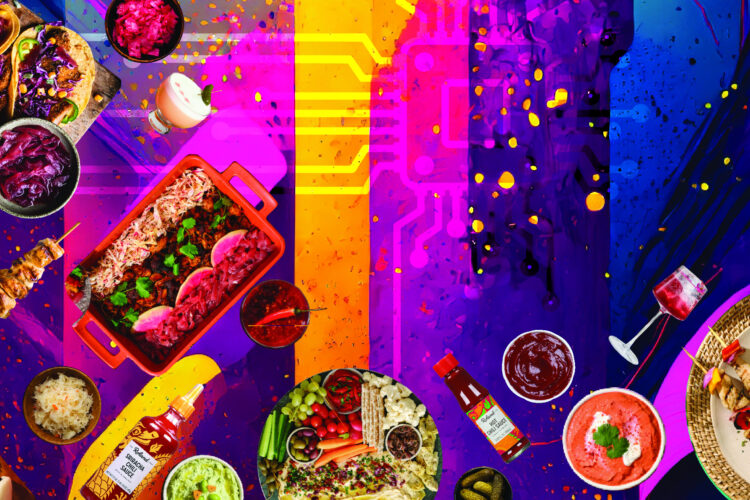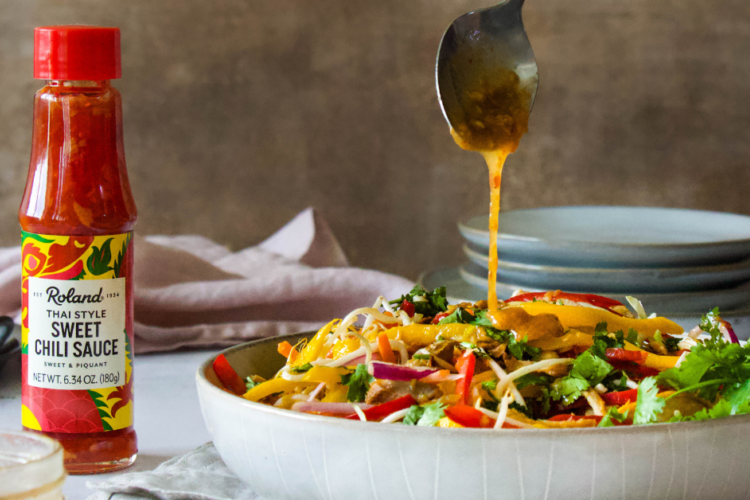 September 11, 2023 | Ingredients 101
---
What is Thai Sweet Chili Sauce?
What is Thai Sweet Chili Sauce? This in-depth guide explores the sauce's origins, suggested applications, and culinary inspiration.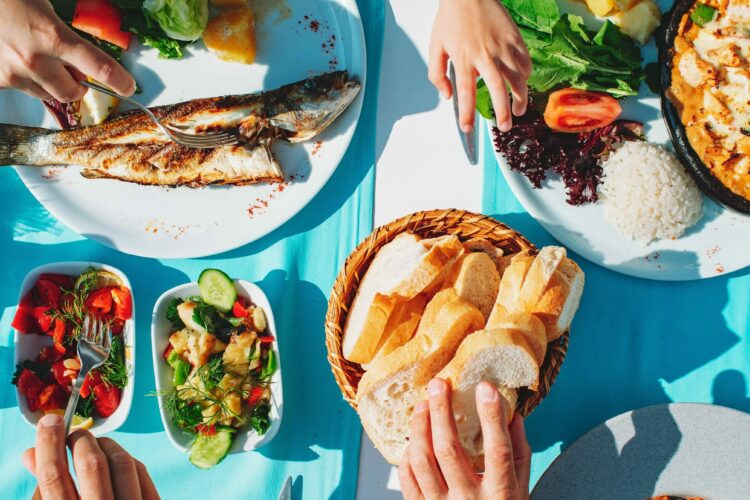 August 03, 2023 | Food Trends
---
The Mediterranean Kitchen | A Guide to Mediterranean Cuisine
Looking to create your own Mediterranean kitchen? In this comprehensive guide on the Mediterranean diet, we explain the method behind the Mediterranean lifestyle, how to follow the cuisine, its proven health benefits, and how it's popping up on restaurant menus across the United States.