March 27, 2023 | Product Education
---
Product Versatility and Spend Consolidation: Roland Foods is Your Foodservice Partner
---
In today's economic climate, foodservice professionals like you are always searching for ways to reduce costs and optimize efficiency wherever possible. Investing in quality products that offer a wide variety of applications, as well as time-saving qualities, is a necessary solution.
At Roland Foods, we understand your ever-evolving needs and have shaped our business, over the past 90 years, to serve you - not only with quality products, but value-adding solutions, from supply chain management to strategic sourcing. Read on to discover all the ways Roland Foods can help your business succeed.
Navigating the Supply Chain with a Consolidated Foodservice Solution

The food industry has been severely impacted by the global supply chain over the past few years, making it more difficult than ever to operate smoothly. Between shipment delays, packaging shortages, and manufacturing disruptions, it is nearly impossible to avoid these challenges. One strategic way to improve the efficiency and consistency of your operation is through consolidation of your product sourcing. Roland Foods sources over 1,000 products from more than 40 countries across the globe, bringing you a wide range of unique ingredients from one trusted vendor.


Benefits of Product Consolidation
Consolidated sourcing positively impacts operational efficiency and relieves pressure during labor shortages. When purchasing products, choosing a vendor with a large selection of items reduces the need to buy from multiple sources, and offers several benefits, including reduced pricing, consolidated shipments, product variety, and consistent quality.
Developing a comprehensive menu with unique items and limited time offers is crucial to sustaining a successful business. However, procuring these items and finding reliable suppliers, especially for limited time offers with tight deadlines, proves to be a substantial challenge.
Category managers and chefs are already stretched thin, especially while managing multiple vendors for product orders. Product vendor consolidation allows these valuable employees to allocate their time to other projects without sacrificing menu quality. The team at Roland Foods is happy to discuss how we can assist you in consolidating your product sourcing.


A Trusted Partner for Spend Consolidation
As mentioned, Roland Foods offers over 1,000 unique items spanning across nine different global cuisine types. Unlike some other brands in the industry, we source each of these products from suppliers around the globe and consolidate these authentic items under our Roland Foods umbrella; this allows us to supply our valued customers with a wide range of unique and innovative products.
A Well-Rounded Team
Many teams within Roland Foods work behind the scenes to source global products, ensure they are up to Roland Foods' standard, and coordinate efficient delivery to our customers. Read further to learn more about our internal teams that make our unparalleled products and services possible.
Category Management
With an expansive global portfolio, we are confident that we can support all culinary needs. If you are searching for an item that is not currently in our catalog, our experienced and dedicated team of supply chain experts and category managers will work diligently to procure it. Acquiring authentic, premium ingredients can be challenging, which is why we do the work for you.
Our rich, 88+year company history has allowed us to build and maintain generational relationships with suppliers and growers from around the world. Today, we continue to work to build strong, lasting relationships with suppliers across the globe, just as we have for decades.
If you are in search of a specific product, get in touch with our team to learn more about our procurement capabilities and menu ideation.
Food Safety and Quality Assurance
Our dedicated FSQA team is the backbone of our company and works to ensure that all our products are held to the highest standards. They are responsible for testing product quality and consistency, reviewing product documentation and formulation, and assuring compliance with food safety regulations.
Global Logistics
With a network of warehouses located throughout the United States, we provide efficiency in product fulfillment. Our trusted shipping system increases delivery performance and minimizes shipping interruptions. Roland Foods' global logistics team is committed to applying the same delivery dependability to our orders outside of the United States.
A Trusted Foodservice Partner

Roland Foods is ready to assist with all your sourcing needs. Our procurement, logistics, and FSQA teams work together to provide exceptional products and service to all our valued customers.
Time and Labor-Saving Products
Inflation and labor shortages continue to strain foodservice operations and budgets. Purchasing products that cut back on preparation time is key to stretching dollars and maximizing back of house efficiencies. With staffing challenges persisting, par-cooked and ready-to-use products help you maximize your time without sacrificing the quality of your dishes. We always have your foodservice needs in mind and have created a catalog of products designed for maximum efficiency. Some of our time-saving products include:
Pre-Cooked Onions:
We currently offer four options of precooked onions: Caramelized Onions, Pickled Red Onions, Sauteed Onions, and Crispy Fried Onions. Each of these products eliminates processing time and offers ready-to-use convenience. Plus, the foodservice-size packaging can be easily transferred to a Cambro for extended storage. Sprinkle crispy onions on top of salads or soups and try pickled red onions on salads, sandwiches, burgers, wraps, and grain bowls.
Find our recipes for Caramelized Onion and Buffalo Chicken Sliders and Fish Tacos with Coleslaw and Pickled Onions.
Ready-to-Use Sauces:
Drastically reduce prep time by leveraging ready-to-use sauces. Our line of Indian Curry Sauces come pre-cooked and jarred, making them shelf-stable and ready in minutes. Our current offerings include Tikka Masala, Vindaloo Curry, and Korma Curry, and we also offer a broad line of chutneys for garnishing and finishing. Each sauce can also be used outside of traditional Indian cuisine, so let your creativity soar. Take a look at our recipe for Chicken Wings using our Vindaloo Curry Sauce!
Try our time-saving Indian recipes for One-Pot Chicken Tikka Masala and Vegetable Korma Curry!
Pre-Cooked Grains:

Roland Foods offers several varieties of pre-cooked grains designed to reduce preparation time and labor. This line includes rice, quinoa, lentils, farro, and grain mixes, each of which can be quickly added to compliment soups, stews, curries, risotto, and grain bowls.
Discover our full inventory of precooked grains here!
Cooked & Marinated Vegetables:
Save time and money with pre-cooked and marinated vegetables. From artichokes and zucchini to eggplant and tomatoes, Roland Foods offers an impressive selection of ready-to-use marinated vegetables. Products like our Chicago Style Hot or Mild Giardiniera save up to 24 hours in prep and cooking time!
Discover our entire collection of time saving Roland® products here
Ingredient Versatility in Application
Versatile products with multiple applications in different formats are crucial for your bottom line. Stretching products between courses, cuisines, or even from bar to kitchen will maximize spend. Roland® Gochujang, for example, offers multiple uses: try it whisked into a Bloody Mary, spread on a grilled cheese, added into any protein marinade, or even incorporated into cookies for a savory twist on dessert.
Roland Foods Products Many Ways:
Discover the versatility of Roland Foods products:
One of our most unique, innovative, time-saving, and versatile products, Roland® Spicy Chili Onion Crisp can be used in a plethora of applications. Some of our favorites include a spicy protein marinade, wing sauce, stir fry sauce, pasta sauce, and even added to cheese dip.
* Our Spicy Chili Onion Crisp is available in both retail and foodservice sizes for your convenience!
Discover our unique recipes using Spicy Chili Onion Crisp:
Artichoke hearts can be prepared and enjoyed in many ways! Eaten raw, marinated, or cooked, these vegetables add a delicious, earthy flavor to many dishes. Roland Foods carries whole, halved, quartered, and sliced preparations of extra small, small, medium, large, extra-large, and jumbo artichoke hearts. Our artichoke offering is extensive, and products are available in retail, foodservice, and industrial sizes for all our customers' needs.
Discover some of our own unique artichoke applications:
See the entire artichoke collection here.
An impressive ingredient both in flavor and versatility, Roland® Tahini is a rich, creamy, and nutty sesame paste sourced from Israel. While it shines in a traditional hummus, it is also perfect for adding a unique twist to classic dishes—try it in modern applications by incorporating it into cookies and brownies, whisking into a vinaigrette, or drizzling over a ramen bowl for a complex, nutty flavor.
Roland Foods' assortment of tahini products includes Original Tahini*, Organic Tahini*, Organic Fine Tahini, Black Tahini, Harissa Tahini, and Roasted Garlic Tahini.
*Available in foodservice, retail, and industrial sizes
Check out our tahini recipes:
Learn more about tahini in our Tahini 101 Guide!
A classic and familiar ingredient, roasted peppers lend a complex smokiness and sweetness to any dish. Roland Foods offers 18 roasted red pepper products, available in retail, foodservice, and industrial sizes. The peppers are versatile in shape, preparation, packaging, and variety. Roland Foods offers roasted peppers in:
Red, green, and yellow varietals
Whole, strips, diced, or pureed
Brined or marinated
Jarred, canned, in pouches, or trays
Some of our favorite applications of our roasted peppers include Pasta Puttanesca, Roasted Pepper and Pesto Frittata, Roasted Red Pepper Soup, and Red Pepper Dip!
Try our new recipe for Roasted Red Pepper Sandwiches with Pistachio Pesto.

This dairy free ingredient shines in savory applications, desserts, and cocktails! It can be easily adapted into many different cuisines, from Asian to Indian, and Latin American to European--the possibilities are endless. Roland Foods offers a wide variety of coconut milk products including unsweetened, lite, original, and organic. Our coconut milk selection is available in retail, foodservice, and industrial pack sizes for your convenience.
Need some coconut milk recipe inspiration? Check out our unique ideas:
Discover our entire collection of coconut milks here.
Miso paste is useful for much more than just miso soup! This fermented soybean paste can be easily incorporated in dressings, vinaigrettes, marinades, desserts, and even cocktails. Using a little miso paste in your favorite recipes brings the perfect hint of umami flavor.
See how we got creative using our Roland® White Miso Paste:
*Roland Foods White Miso Paste is available is 36oz and 44.09 lb packaging
Interested in learning more about miso? Discover our What is Miso Guide here.

A great alternative to other vinegars, rice wine vinegar offers a cleaner acidity that can be used in several applications without disrupting the flavor of a dish. Compared to white vinegar, rice wine vinegar has a delicate, almost sweet flavor. Try incorporating it into marinades, vinaigrettes, or even for pickling.
Read more about pickled vegetables in our product spotlight.
Discover Roland Foods' selection of Rice Wine Vinegar.
Dehydrated mushrooms are perfect for bringing umami essence and dimensional flavor to a dish. Roland Foods offers dried Shiitake, Porcini, and Mixed Wild Mushrooms, shelf-stable and ready to use at your convenience. These mushroom varieties can be quickly rehydrated, making them ideal for elevating pastas, stuffings, salads, and more. Alternatively, keep the dried mushrooms dehydrated and grind them into a powder for an at-the-ready flavor punch! Simply add them to soups, stews, stir-fries, and sauces for a jolt of umami flavor.
Try our new recipes using dried mushrooms:
Mini Turkey and Chestnut Pot-Pies and Pan-Fried Chicken Dumplings
Although widely known for their starring role in creamy Caesar salad dressing, anchovies have several other versatile applications. Their salty, savory, and briny flavor makes them perfect on pizzas, crostini, and salads, or even as a standalone snack. They can also be broken down in pastas, vinaigrettes, or marinades, where their meaty-umami flavor shines. Roland Foods offers several tinned anchovy products, packed in olive oil or sunflower oil – discover them here.
There's More!
These are just a few examples of how versatile Roland Foods products are. There are several other product offerings that can be purposed and repurposed in a plethora of ways. Explore our entire product catalog here.
Servicing our Customers with an Understanding of the Foodservice Landscape
At Roland Foods, our customers are our priority, and have been for over eight decades. We are committed to providing every customer with easy access to our unique global assortment designed with your needs in mind. From time savers to core category products that can be used in limitless ways, we are here to serve you with the highest quality ingredients.
As a global importer, we pride ourselves on our item consolidation capabilities; let us be your one-stop-shop for premium ingredient sourcing. With a constant pulse on the foodservice industry, we understand your needs and pain points, and are ready to help you improve operational efficiencies and build impressive menus.
Ready to take the next step with Roland Foods? Get in touch with our team.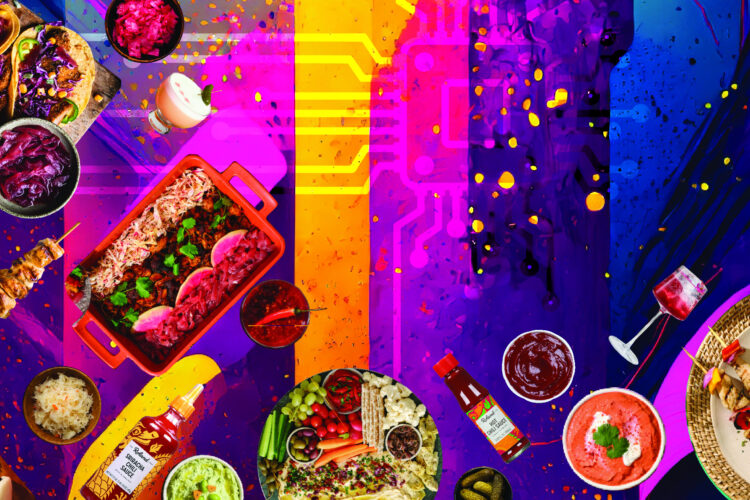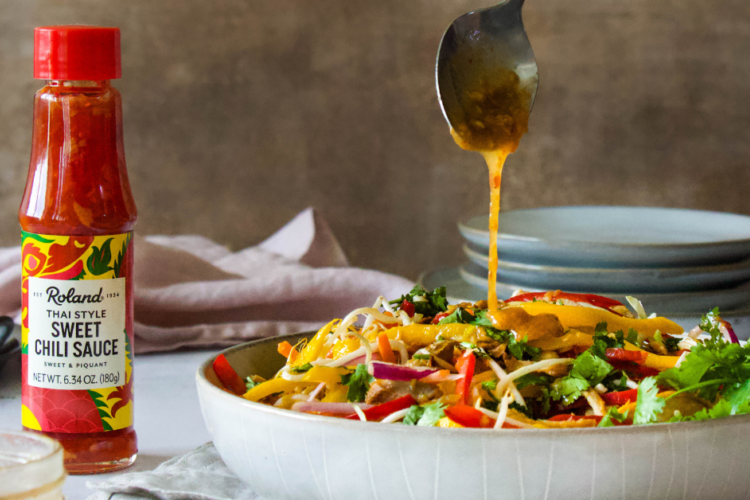 September 11, 2023 | Ingredients 101
---
What is Thai Sweet Chili Sauce?
What is Thai Sweet Chili Sauce? This in-depth guide explores the sauce's origins, suggested applications, and culinary inspiration.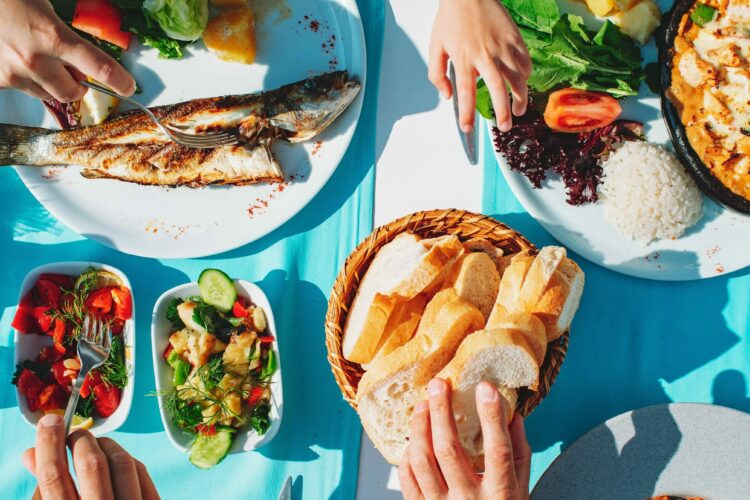 August 03, 2023 | Food Trends
---
The Mediterranean Kitchen | A Guide to Mediterranean Cuisine
Looking to create your own Mediterranean kitchen? In this comprehensive guide on the Mediterranean diet, we explain the method behind the Mediterranean lifestyle, how to follow the cuisine, its proven health benefits, and how it's popping up on restaurant menus across the United States.