May 10, 2022 | Seasonal Guides
---
Global Food and Unique Flavor | Hosting a Dinner Party That Highlights International Cuisines
---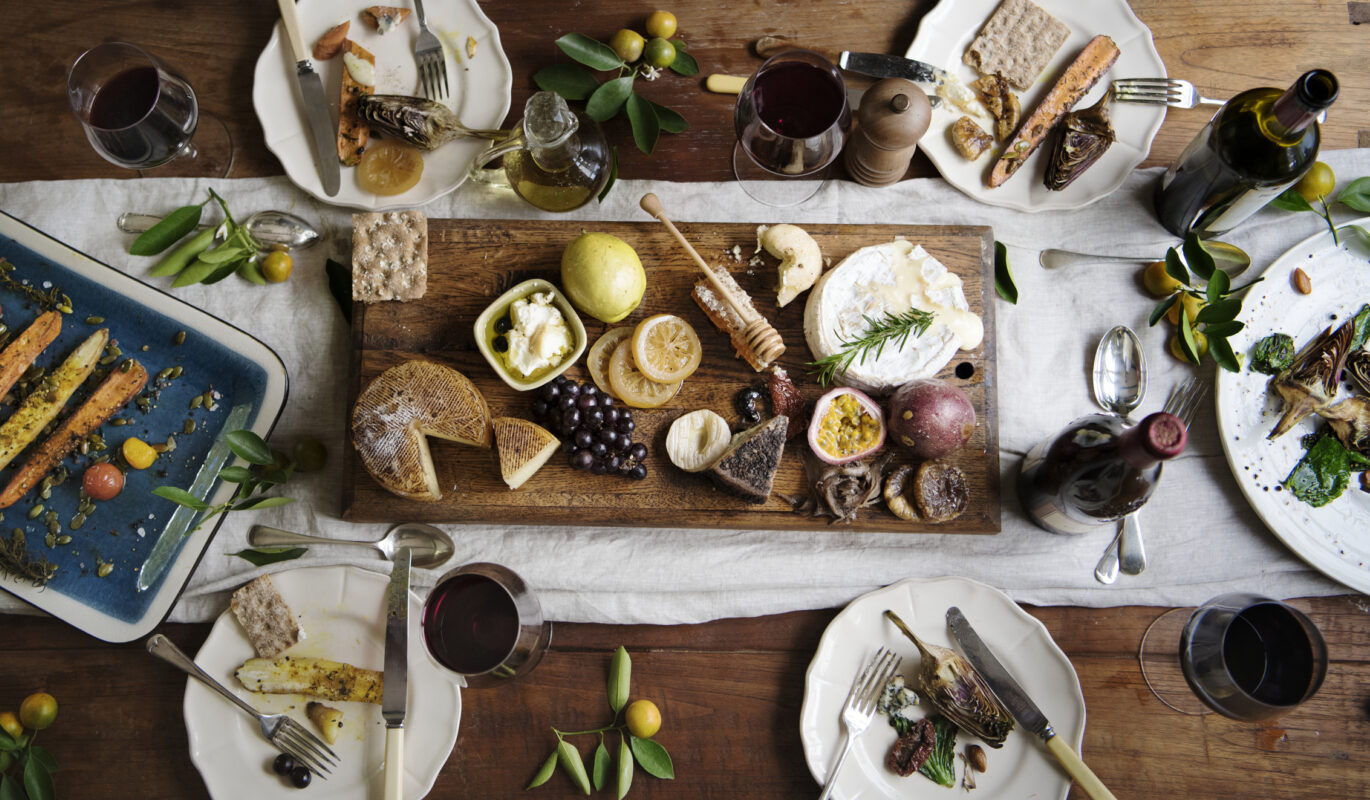 An appreciation for global food has blossomed in the US over the past few years, with influences from Asia, Europe, and Africa making their way into countless menus. Culinary crossovers, distinctive serving styles, and the use of unique specialty ingredients have all become more prominent, both in restaurants and home kitchens.
And while people are returning to restaurants, home entertaining remains trendy. In fact, Better Homes & Gardens named the resurgence of the dinner party as a top trend of 2022, noting that at-home gatherings, which became popular as a result of the pandemic, will remain. We even discuss the popularity of home-hosting in our Fine Foods Industry Trends and Predictions Guide. So, how can you infuse global flavors into your next at-home event? There are plenty of ways to incorporate global cuisine into your dinner party menu. Read on for global foods recipes, hosting tips, and dinner party ideas.
Exploring Culinary Curiosities | How the Pandemic Influenced At-Home Experimentation
At Roland Foods, we encourage everyone to explore their culinary curiosities with experimentation through food. That's why we offer such an extensive line of diverse global ingredients across many different categories, from vegetables and fruits to condiments, vinegars, and oils.
As a result of the pandemic, many people have become more comfortable and confident in their own kitchens. And some took the leap into experimenting with more globally focused recipes. According to a 2021 consumer survey by market research firm Hunter, 51% of Americans cooked more during the pandemic than they did the year prior. And 71% said they would continue to cook at home after the pandemic ends. Even further, 47% of survey respondents noted they branched out to try new ingredients, which suggests more interest in culinary experimentation with global foods and flavors.
Speaking of global foods, this 2022 Flavor Trend Guide by Nutritional Outlook gives an in-depth look into what experts believe will be popular flavors this year. We noticed many mentions of ingredients we already offer, which inspired us to put together our own curated collection of trending Roland® products.
We are excited about this resurgence of at-home cooking and entertaining with a focus on global foods. Read on for recipe ideas and hosting tips fit for a global dinner party.
Cooking Around the World | Versatile Recipes Highlighting Global Specialty Ingredients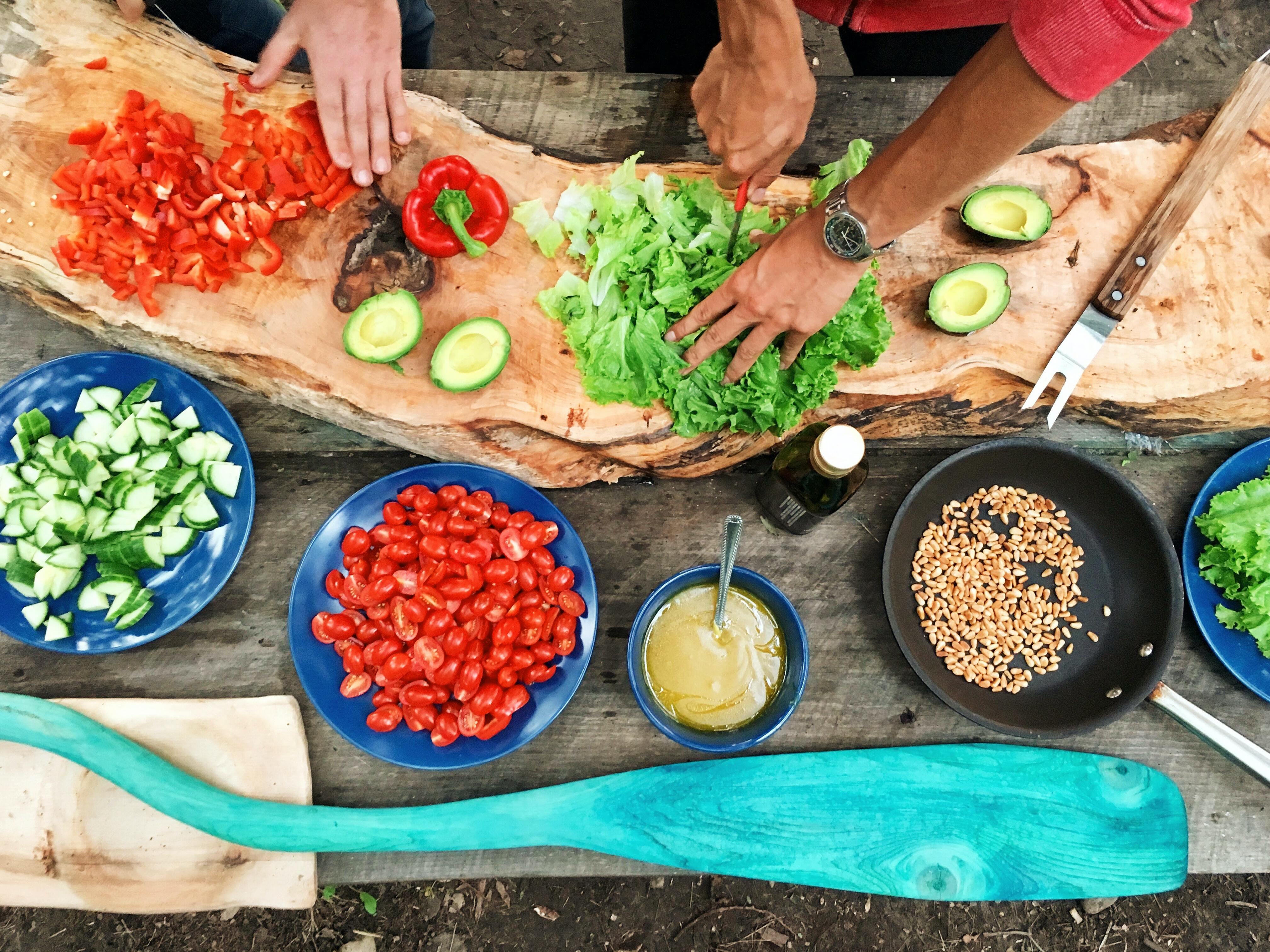 A great dinner party begins with hors d'oeuvres to whet the appetite, includes inventive cocktails (and mocktails) to keep guests sipping, and offers entrees to impress. And don't forget – there's always room for dessert. When hosting a dinner party focused on global foods, it's important to make sure your spread is diverse in flavor and regional representation. Below, we provide ideas for cuisine from across the globe.
Appetizers and Sides
Charcuterie Board
This tried-and-true appetizer platter is simple to assemble and can be created using virtually any ingredients you prefer. Assorted cheeses and Roland® Fig Jam from Italy, Roland® Dijon Mustard from France, Roland® Artichoke and Quinoa Spread and Roland® Fire Roasted Red Peppers from Peru, and Roland® Kalamata Olives from Greece truly make this a global dish.
Veggie Gyoza with Spicy Chili Onion Crisp Dipping Sauce
This appetizer by food blogger and influencer Swarnika is packed with flavor and topped with our new Roland® Spicy Chili Onion Crisp. Gyoza are perfect bites for a larger crowd and are also vegetarian, appealing to a wider audience.
Miso Roasted Carrots with Citrus Black Truffle Crema
Looking for high impact flavor in a side dish application? This is it. Colorful carrots are roasted with umami miso paste and topped with a bright citrus and black truffle crema. These are not your typical veggie side.
Ground Turkey Lettuce Wraps
Full of flavor and wrapped in crispy refreshing lettuce, these wraps incorporate the satisfying crunch of our Roland® Whole Water Chestnuts from China. Paired with a delicious dipping sauce, these wraps serve as simple yet tasty appetizers.
Kalamata Olive Bread
Delicious, warm, homemade bread - need we say more? This recipe utilizes our Roland® Kalamata Olives for a loaf that is perfect as an appetizer with spread or alongside your entrée.
Main Courses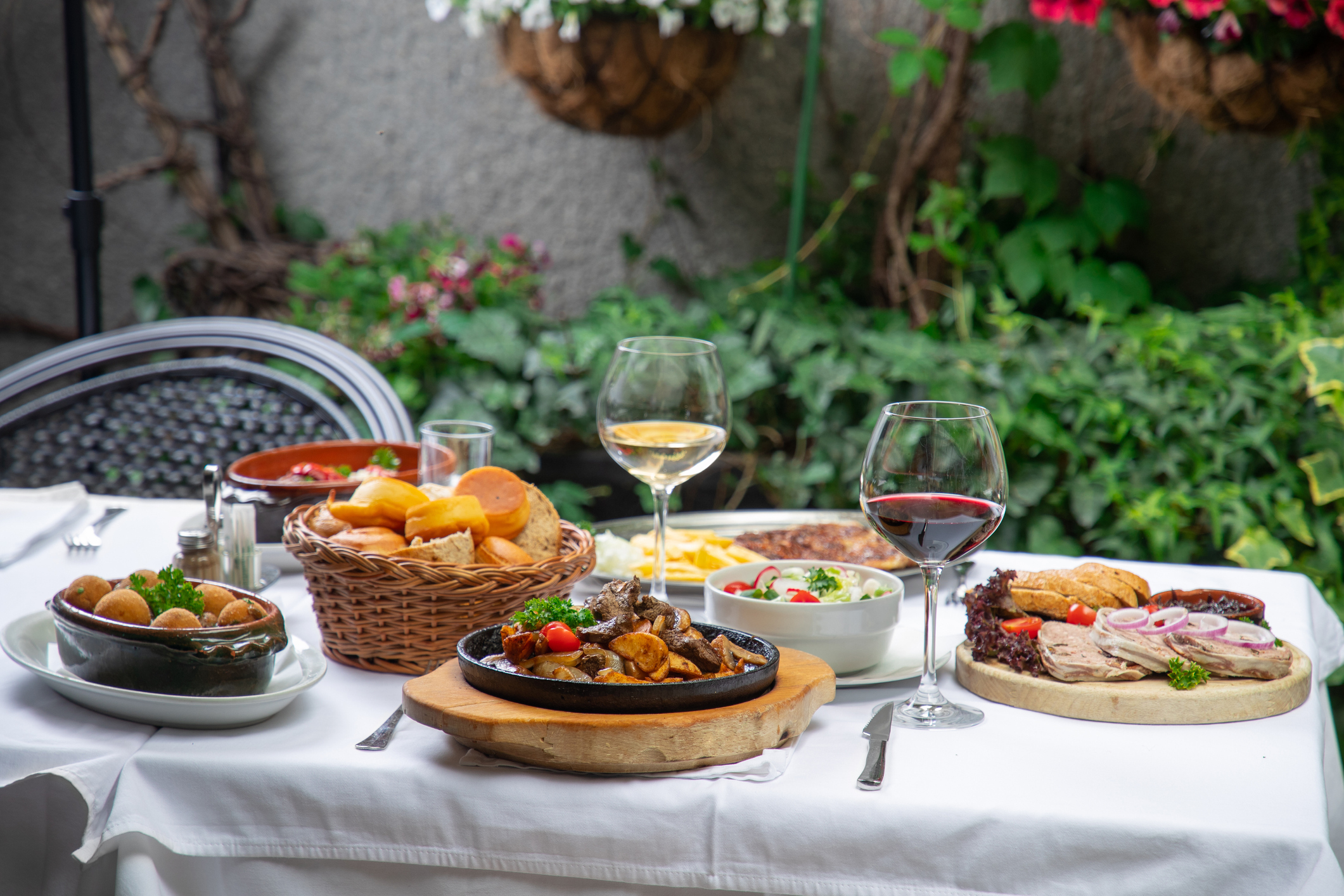 Shake up your main course with a few global dishes so your guests can take a trip around the world while sitting around your table.
Gochujang Bouillabaisse with Sesame Saffron Aioli
A high impact flavor ingredient, gochujang infuses a spicy chili flavor into this traditional French seafood soup. The entrée is chock full of shelled seafood, vegetables, and herbs to create a comforting and hearty dish.
Harissa Braised Jackfruit and Zaatar Cucumbers Over Creamy Coconut Polenta
This dish takes cues from a traditional shrimp and grits recipe, but leverages all plant-based ingredients to create an exciting and cross-cultural twist. Eastern Mediterranean meets Caribbean in a dish filled with numerous flavors, from spicy harissa to tropical coconut.
Coconut Soba Noodles

As we discuss in our What is Specialty Food? blog, noodles are a staple in Asian culture. In this standout dish, we highlight their versatility as our Roland® Soba Noodles are dressed with a creamy coconut sauce and can be optionally topped with juicy marinated flank steak.
Spicy Chili Onion Crisp Pasta
What is better than a big bowl of pasta? This twist on a classic comfort food, utilizing our Roland® Spicy Chili Onion Crisp for a kick of heat, is sure to be a hit at the dinner table.
Pad Thai with Shrimp
A classic in Thailand, this hearty noodle dish uses our Roland® Pad Thai Rice Stick Noodles as a base for a creamy peanut sauce. Top it with shrimp for extra protein and flavor.
Dessert
Coconut Cream Mango Parfait with Tahini Caramel
Leveraging two of our high impact flavor ingredients, Roland® Classic Coconut Milk and Roland® Tahini, this dessert is layered with flavor and texture. The individual serving size is perfect for dinner parties and can be edited to include your favorite fruit or toppings.
Be Our Guest | Making Your Global Dinner Party an Immersive Experience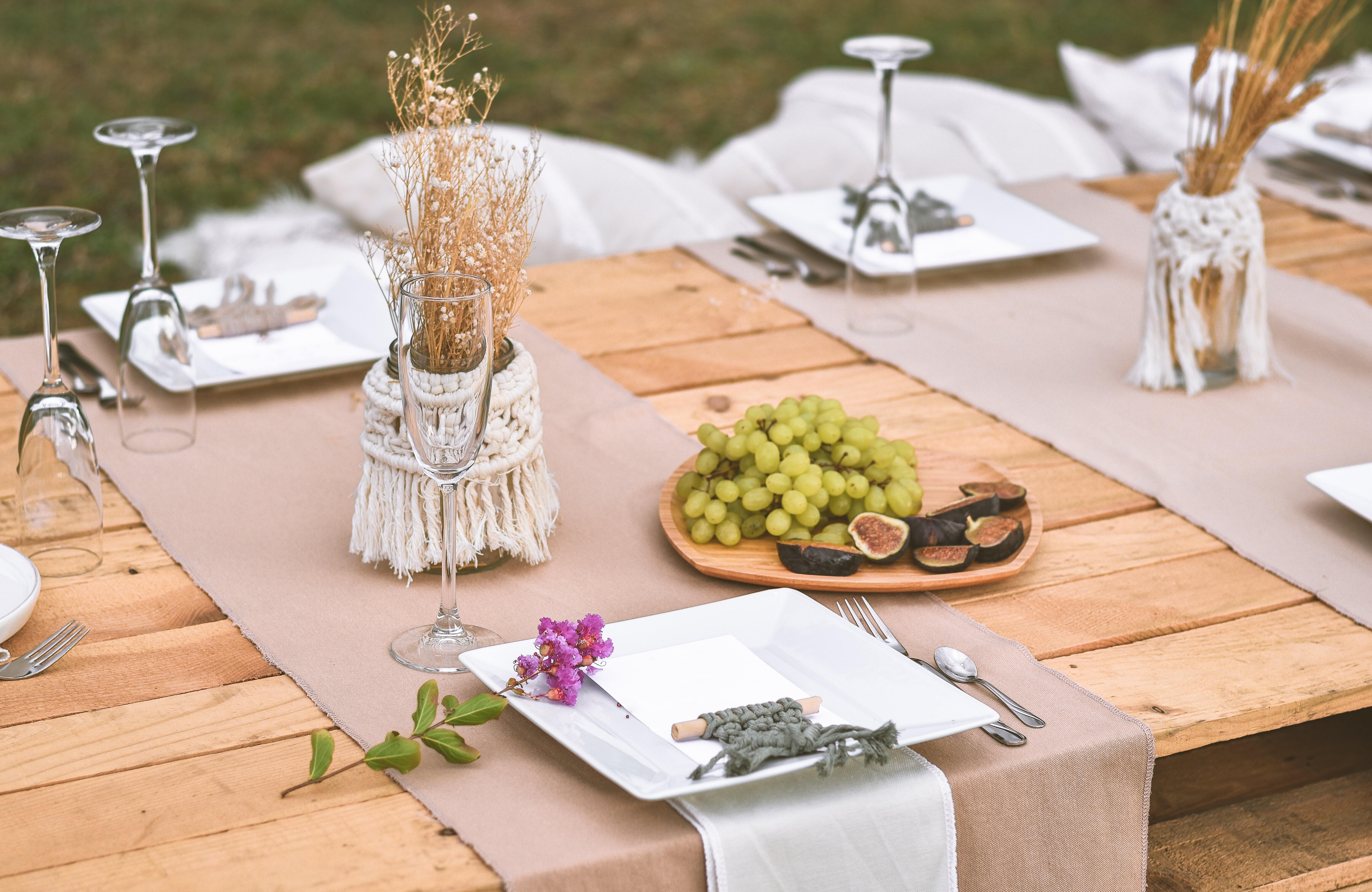 Global food is fabulous, but the party doesn't stop there. Creating an experience for your guests is what will make your dinner party truly memorable. And if you're hosting a globally inspired soiree, you can really get creative.
Invite your guests on a journey by creating fact cards about the regions you're featuring in your dishes. They can learn about Italy while tasting white truffle oil from the area and become familiar with China while feasting on Lo Mein noodles. Not only is this an educational element, but it's also a great conversation starter. People may even discuss their own personal experiences and trips to these places, as well as their own cultural cooking traditions.
Want to up the ante? Make the activity a Jeopardy-style after dinner game. May the best team win.
Every guest loves to leave a gathering with something in hand. Think about how you can incorporate party favors into your plan. Placing a small gift on everyone's place setting adds a finishing touch that will excite your guests, and giving them something they can use in their own recipes later is even better. Gifting individual jars of fig jam or mini bottles of truffle oil will inspire your guests to cook up their own creations.
Deciding to focus on cuisine from one region instead? Go all out! You can create a themed tablescape that pays homage to the region you're featuring on the dinner party menu. Below are some global-inspired table settings we love.
Go Moroccan with a lounge-style setting and eat dinner on the floor!


Lemons and rattan create this Italian countryside-inspired setting.

Bright colors and traditional Asian elements make this place setting pop.
The World at Your Table | Creating a Memorable Dinner Party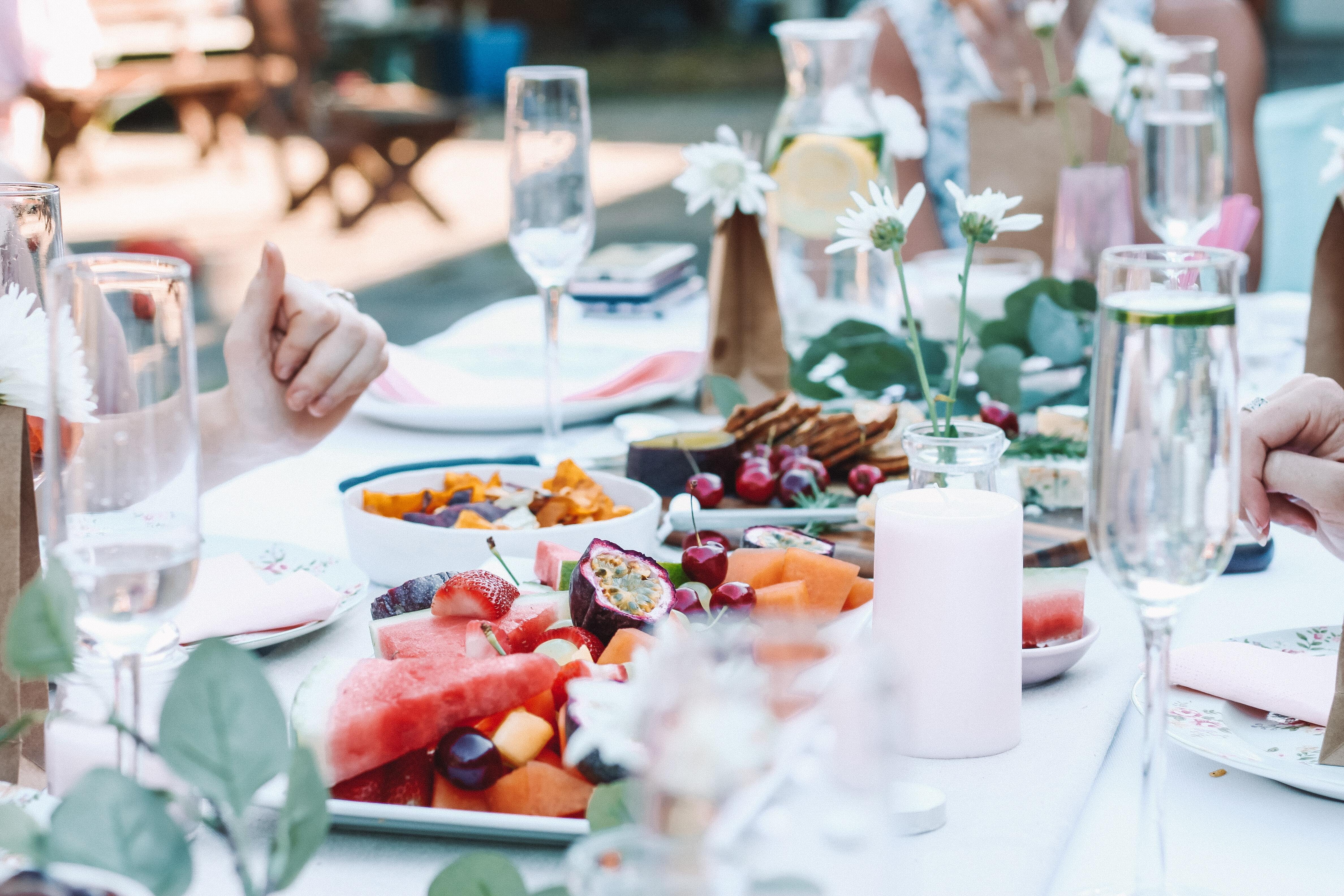 Hosting a dinner party of any kind is exciting but incorporating global foods and unique flavors can help to make it an even more memorable experience. With dinner parties and global cuisine trending, it's the perfect time to test your skills in the kitchen and impress your guests with delicious flavors from around the world.
Think outside the box, not only with your menu, but with your presentation, place settings, and conversation starters for the event. Make the event an interactive experience by giving guests opportunities to learn about the global food you're serving and the regions they come from.
When it comes to global food, there is no limit to what you can create – from appetizers to desserts, there are plenty of ways to wow your guests with unexpected ingredients and flavors. Need more ideas? Explore our Product Catalog, which breaks down our specialty ingredients by cuisine type. Happy hosting.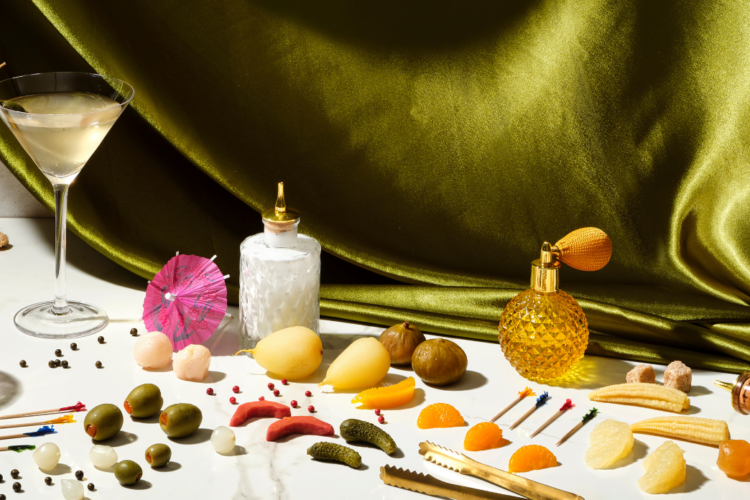 March 27, 2023 | Product Education
---
Product Versatility and Spend Consolidation: Roland Foods is Your Foodservice Partner
At Roland Foods, we are not just a supplier of exceptional, high-quality global ingredients, but a creator of value-enhancing solutions. Our extensive catalogue of versatile products includes a plethora of foodservice-friendly items designed for multiple usages, quick preparation, and impressive meal concepts.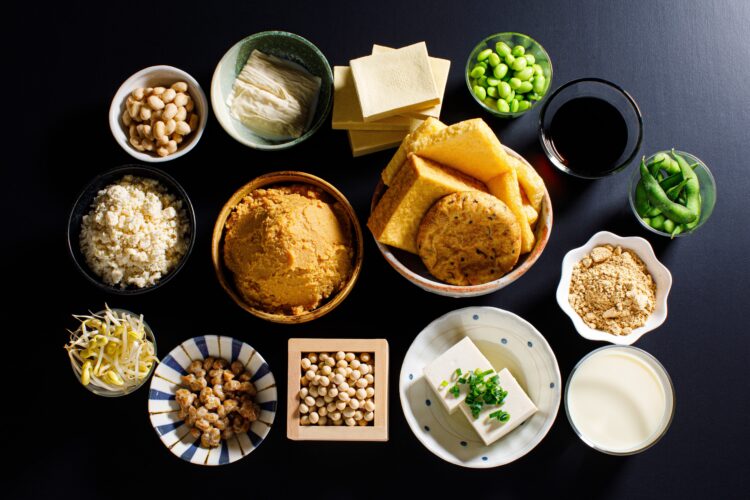 February 21, 2023 | Ingredients 101 Food Trends Product Education
---
What is Miso? The Complete Miso Guide
What is miso? This in-depth guide on miso discusses the origins of miso paste, different varieties, and cooking applications.